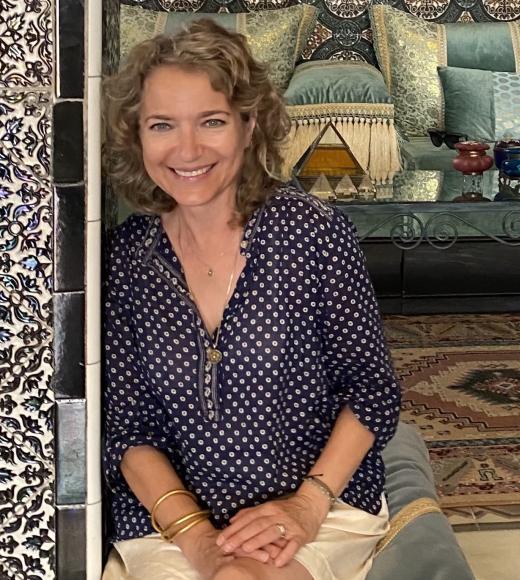 UC Davis Humanities Institute
Bio
Katharine Wallerstein holds an MA and a PhD in Rhetoric from the University of California, Berkeley, an MA in History from Duke University, and a BA in Anthropology and Women's Studies from Oberlin College. Katharine has spent over two decades developing and directing arts, cultural, and humanities initiatives, programs, and centers internationally. Academic positions held prior to joining the DHI include Director of Educational Programs at UC Berkeley's office of Arts + Design; Research Associate for Berkeley's New Strategies for the Humanities; Researcher and core team member of the International Consortium of Critical Theory Programs; Associate Editor of the journal Critical Times (Duke University Press); and Program Coordinator for the Townsend Center for the Humanities' Berkeley-Paris initiatives.
With the Raqs Media Collective, Katharine founded and directed The Global Commons Foundation, fostering critical practices in the arts and creating multiple public platforms for research and conversation among scholars, writers, and activists worldwide. As Director of Programs at the Montalvo Arts Center she developed and ran an artists' residency center and a number of affiliated local programs and international initiatives.
Katharine's research addresses questions of aesthetics, politics, and subjectivity; French literature and theory; and gender and sexuality. She has published articles in the journals Common Knowledge, Debate Feminista, and Fashion Theory. She is currently working on a number of diverse projects, including essays on the mystical thinker Simone Weil, on Colette, and on filmmaker Claire Denis; a book on hunger artistry in modernist literature and art; and an edited volume under contract with Routledge Press, Beyond a Systemic World: Immanuel Wallerstein and World Futures.
Katharine is co-founder and co-director of Aesthetics and Contemporary Thought Seminar (ACTS), and sits on the executive committee for the UC-wide Marxist Institute for Research (MIR). She is the chair of the international Critical Humanities Spaces Network of the Consortium of Humanities Centers and Institutes (CHCI).