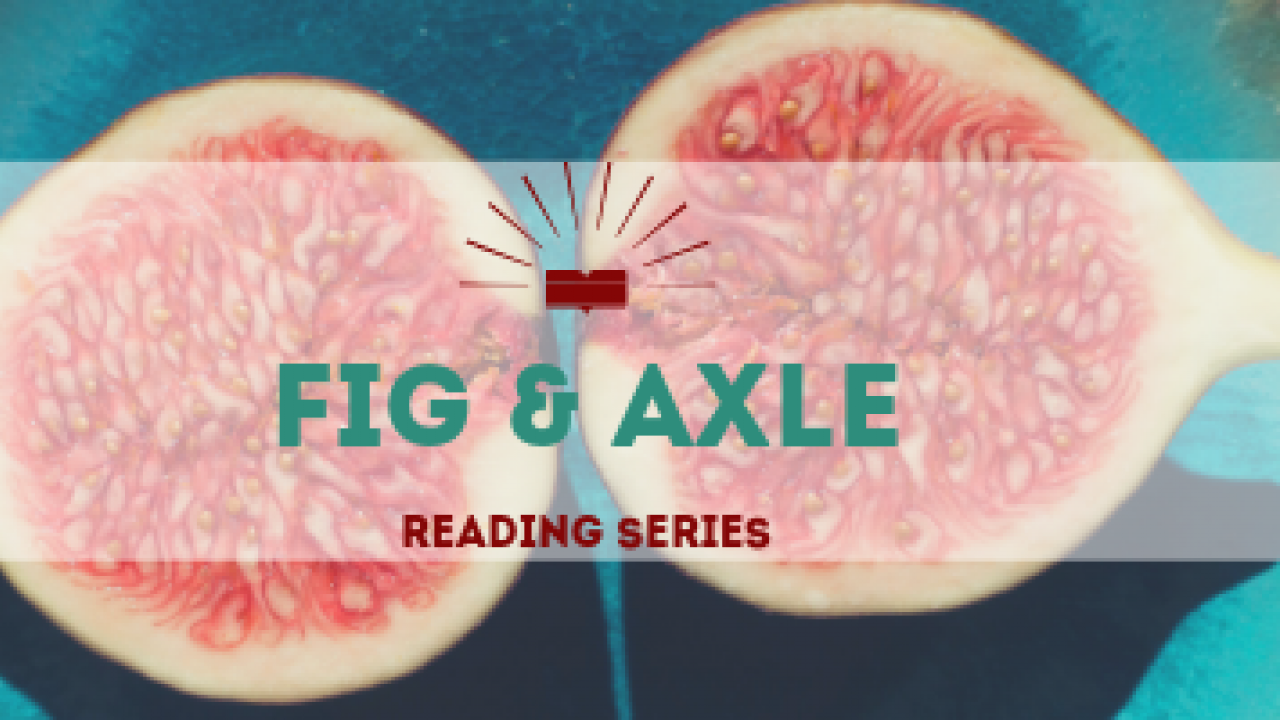 Send a note to figaxle@ucdavis.edu for the Zoom meeting ID and password.
Fig+Axle is the reading series for the UC Davis Creative Writing Program.
Grab a beverage and a snack and tune in from the comfort of your couch to hear the work of:

Jennifer Ahlquist
Jennifer is a second-year fiction student in the Creative Writing Program. When she is not thinking about ghosts, she is laminating dough in pursuit of the perfect savory pastry. 

Kristen Hanley Cardozo
Kristen Hanley Cardozo is a PhD student, a writer, and an anxious mess. She writes about girls and adventures and animals.

Brianna Cockett-Mamiya
Brianna Cockett-Mamiya is a fiction writer from Honolulu, Hawaii. She cannot surf and is not a very strong swimmer. 

Elizabeth Giardina
Liz Giardina is a grad student and instructor in the English Department at UC Davis. She likes to think—and sometimes write—about nature, design, and poetry. Some of her hobbies include playing amateur guitar, playing Breath of the Wild, and encouraging her plants to grow. 

Jen Soong
Jen is a first-year nonfiction writer working on a memoir about family ties, depression and the silences we learn to break. She is currently obsessed with donuts, low-maintenance plants and hammock life.

We look forward to seeing you there!