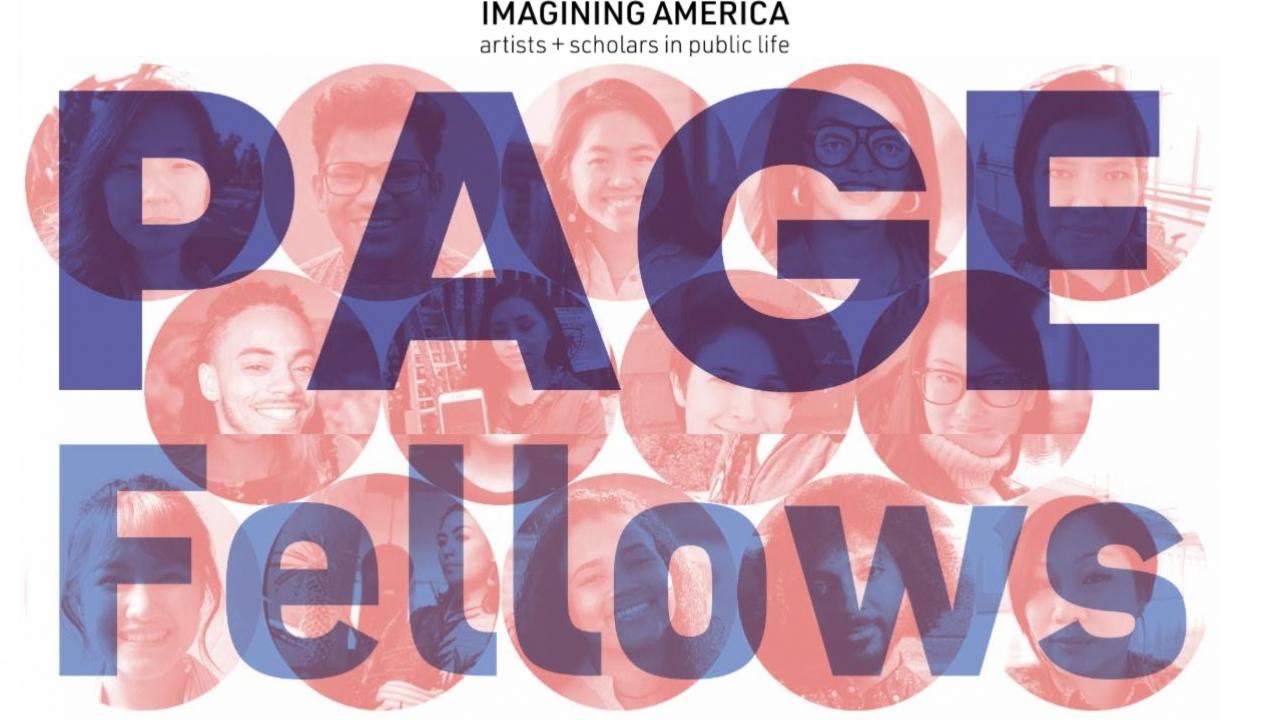 Imagining America call for 2021-2022 PAGE Fellows
Imagining America invites students enrolled at an IA member institution with an interest in public scholarship or artistic practice and activism to apply for the 2021 - 2022 PAGE Fellowships.
The Publicly Active Graduate Education (PAGE) Fellows Program invites graduate students to participate in a yearlong working group in support of collaborative art-making, teaching, writing, storytelling, and co-creating knowledge with and within community.
PAGE Fellows are artists, scientists, researchers, instigators, cultural leaders, care workers, and community activists.
PAGE provides peer support, career networking, opportunities for collaborative knowledge production, and enhances the practice and pedagogy of public scholarship.
PAGE Fellows will receive:
Access to year-long mentorship and community-building events, both within PAGE and the Imagining America networks. These can include but are not limited to research projects, publication opportunities, and skill-building workshops.
Opportunity to apply for up to $1,000 professional development funds.
A stipend to support one's remote participation in the 2021 IA's national virtual program and PAGE Summit.
Application deadline:
Friday, July 9, 2021 at 9pm
To learn more about Imagining America student fellowships, please contact connect@imaginingamerica.org or visit www.imaginingamerica.org
The Imagining America consortium (IA) brings together scholars, artists, designers, humanists, and organizers to imagine, study, and enact a more just and liberatory 'America' and world.
Working across institutional, disciplinary, and community divides, IA strengthens and promotes public scholarship, cultural organizing, and campus change that inspires collective imagination, knowledge-making, and civic action on pressing public issues.
By dreaming and building together in public, IA creates the conditions to shift culture and transform inequitable institutional and societal structures.
 
Event Category