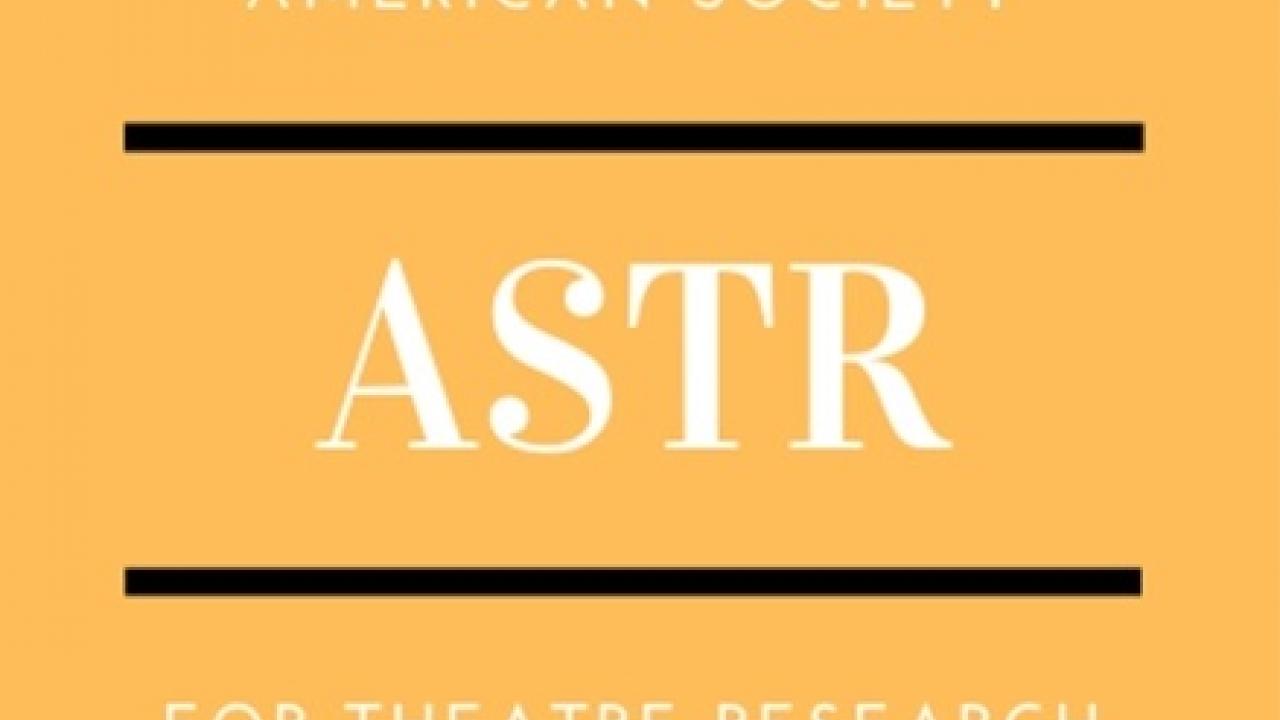 Purpose
This grant of up to $3000 total per annum (which may be split among more than one award) is intended to support specific projects by scholars working in areas important to ASTR's mission that are currently under-represented in its various activities. Such areas include, but are not limited to, the following: pre-1900 research and Asian, African, Latin American, and Middle Eastern theatre, dance, and performance. Translations of important theatre documents, including plays, will also be considered. This award is not intended to support curriculum development. Recipients are encouraged to submit their resulting work, if appropriate, to Theatre Survey and to liaise with the editors as the project develops.
Eligibility
Any independent, tenured, or untenured scholar who is currently a member of ASTR and holds a terminal degree, or any graduate student who is applying in support of a project that is not directly related to her/his dissertation. Rank and institutional affiliation are not considered. Applicants may not apply for a Targeted Research Area Grant and for a Research Fellowship for the same project in the same year.
Application
Application must include:
An abstract of 150 words;
A 500-word description of the proposed project outlining its nature, a research strategy, the current status of the project, and a rationale for the project in terms of its contribution to a specific targeted research area (this rationale should include an articulation of why the applicant feels his or her area of research is under-represented);
A statement describing how the grant will be used and how the grant will help the project; and
A curriculum vitae, including information on academic training and foreign languages relevant to the area of research.
Please upload application documents in PDF or Microsoft Word (.doc, or .docx) format. Whenever possible, all requested materials should be consolidated into a single zip file before being uploaded.
Evaluation
Committee members will consider the merit of the project within the field of theatre/dance/performance studies and of the individual scholar's academic research endeavors.
Please direct questions to Committee Chair Chloe Johnston at johnston[at]lakeforest.edu.
Event Category