2021-2022 Margrit Mondavi Summer Fellows
Elizabeth Campbell, Music. Elizabeth's dissertation is on Lillian Evanti (1891-1967), one of the first African Americans to sing with an opera company in Europe. Evanti's career challenged assumptions that African Americans were not sophisticated enough to sing opera and in doing so, inspired stars such as Marian Anderson, the first African American to perform with the New York Metropolitan Opera Company. Being able to focus entirely on research this summer, Elizabeth worked around the physical limitations of the pandemic by purchasing subscriptions to online newspaper and genealogical archives.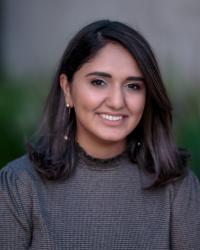 Helia Pouyanfar, Art Studio. Helia is an interdisciplinary conceptual artist and sculptor who explores themes related to migration and border crossing through a poetic and storytelling approach. Her recent work attempts to turn the home into a living entity that follows the Refugee across borders and walks with her through space. Her work explores questions such as who has the right to land, and what would happen if a refugee decided to take her home with her across borders as an act of resistance and of reclaiming the self. Helia used the Mondavi funds to build an interactive and immersive art installation. Using construction materials, memory, and sound, she created multiple moveable sculptures that mimic the childhood room she left behind as a refugee. Check out Helia's work on her website and Instagram.
Christina Thomas, Native American Studies. Christina will use her fellowship to create the foundation for her dissertation project, "Numu Nugadu [Our Dances]," a historical musicology project rooted in community-based linguistics and methodologies that will incorporate equal parts historical/archival and performative/engaged research methodologies, all of which will be Numu-led and community-based.  Due to Covid-19, fires, community deaths, and safety precautions, Thomas had to adapt the process of gathering footage of dance instruction and footage/recordings that will be used. Christina hopes to use the footage and video trailer from these recordings to  apply for grants and other funding of this work to create a short documentary movie. Watch here.
Edward Whelan, Design. Edward has been developing a series of "workshop cards" that seek to bring to light inequities and injustices inherent in art museum exhibiting, helping museum professionals to critically re-evaluate their standard exhibition methods and relationships to their communities. Edward was able to develop prototypes of these workshop tools which include: expanded workshops cards, a supplemental booklet that provided more context for each case study, and a series of exercises for museum professionals to evaluate their own community connections and institutional structures.  Having prototypes allowed Edward to receive important feedback from professionals in the field like the Senior Curator at the Cooper Hewitt Smithsonian Design Museum, Ellen Lupton.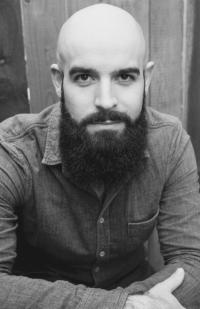 Justin Yancher, Department of Theater and Dance. Justin is working on a play adaptation of Sandy Holman's award winning children's book, "Grandpa, is Everything Black Bad?" Immersing himself in African and African American history alongside the development of the script, his goal is to make an engaging piece of theater that can help students to begin thinking and talking about race at a young age. Over the summer, the project took significant strides in its goals to educate the general public on lesser known African and African American history; the initial staged reading showcased the play's potential and Justin is pursuing support for a fuller production in the coming spring.