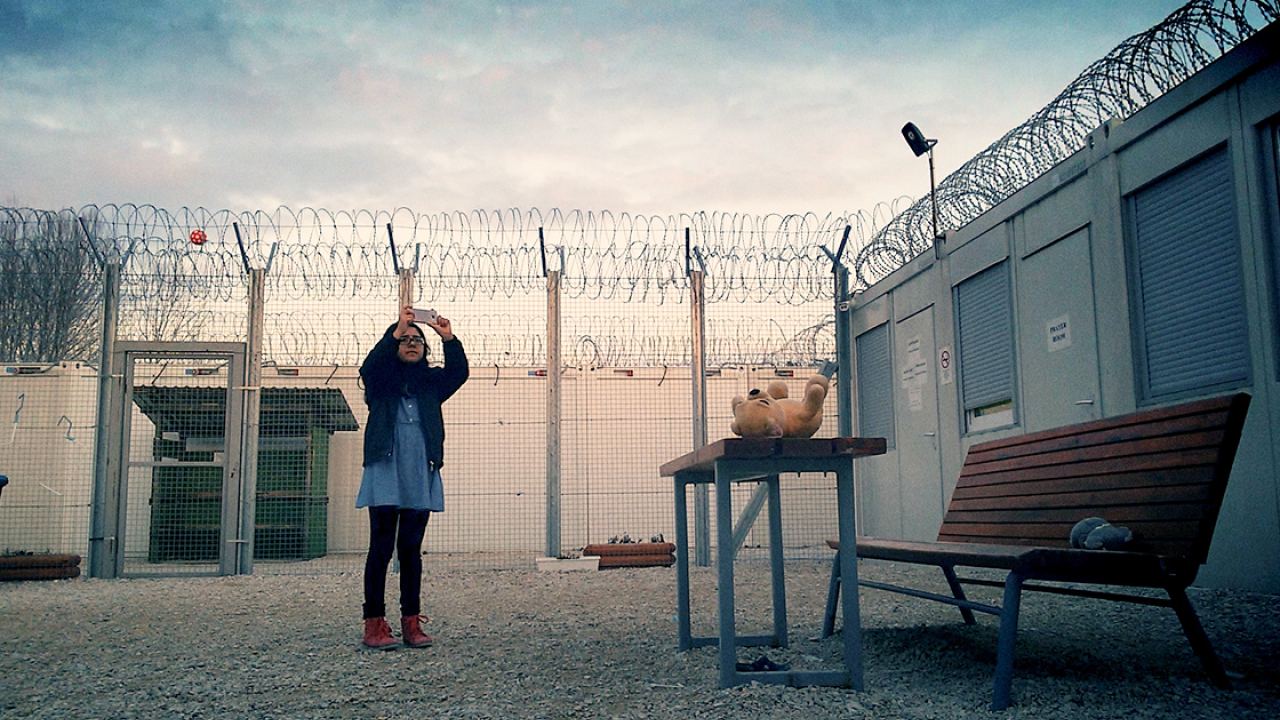 Three films spotlighting human rights abuses and the activists working to fight them will come to the Davis area this October.
The UC Davis Humanities Institute and the Human Rights Studies Program will present the third annual UC Davis Human Rights Film Festival, with screenings October 22-24 in Davis and Sacramento. Discussions following each screening will engage audience members with the issues and explore how filmmakers and audiences can make a difference.
Since 2017, the UC Davis Human Rights Film Festival has partnered with Human Rights Watch (HRW) to bring a selection of films from HRW's Human Rights Film Festival to our region. HRW chooses approximately 40 films annually based on their unique perspective on a human rights issue and their potential for impact, and screens its Human Rights Film Festival in over 20 major cities around the world. The UC Davis Human Rights Film Festival is an important collaboration between the DHI and Human Rights Studies that invites communities beyond the university to learn more about current, pressing human rights issues across the globe.
Night one features a Sundance award-winning film from UC Davis alum Emelie Mahdavian. Midnight Traveler follows Afghan director Hassan Fazili, who is forced to hide in the mountains with his family after the Taliban puts a bounty on his head. Shot on three cell phones over the course of several years, Fazili's film is a firsthand account of the uncertainty, fear, and hope his family experiences as they travel thousands of miles in search of safety. The film will be screened at 5:30 pm on October 22 at the Shrem Museum. Mahdavian, the film's producer and writer who holds a Ph.D. in Performance Studies from UC Davis, will lead a post-screening Q&A.
Night two's film, Ghost Fleet, follows a group of activists seeking justice and freedom for enslaved Indonesian fishermen. Patima Tungpuchayakul, the passionate Thai abolitionist at the center of the film, risks her life to confront a powerful fishing industry that provides the world's seafood. Ghost Fleet will be screened at 5:30 pm on October 23 at the Wyatt Pavilion, with a discussion to follow.
The festival will close with a premiere screening of The First Angry Man at the Crocker Art Museum in Sacramento on October 24 at 6:30 pm. This film tells the story of Howard Jarvis, the California anti-tax lobbyist who spearheaded Proposition 13. "Though Proposition 13 is remembered as a populist movement of mostly white suburbanites who sought to protect their homes from being subject to increased tax rates, it's important to note that Howard Jarvis was an advocate for landlords and real estate developers who profited from its passage," explains Trisha Barua, who holds a Ph.D. in Cultural Studies from UC Davis and has researched the lasting impacts of Proposition 13. "The proposition also meant that just as more people of color began entering positions of government power, they were confronted with a loss of funds for schools, libraries, workforce development, and other public services." The First Angry Man director Jason Cohn and producer Camille Servan-Schreiber will answer audience questions after the film.
UC Davis Human Rights Film Festival, October 22-24.
Midnight Traveler, Tuesday, October 22, 5:30-8:00 pm, Manetti Shrem Museum.
Ghost Fleet, Wednesday, October 23, Wyatt Pavilion.
The First Angry Man, Thursday, October 24, Crocker Art Museum.