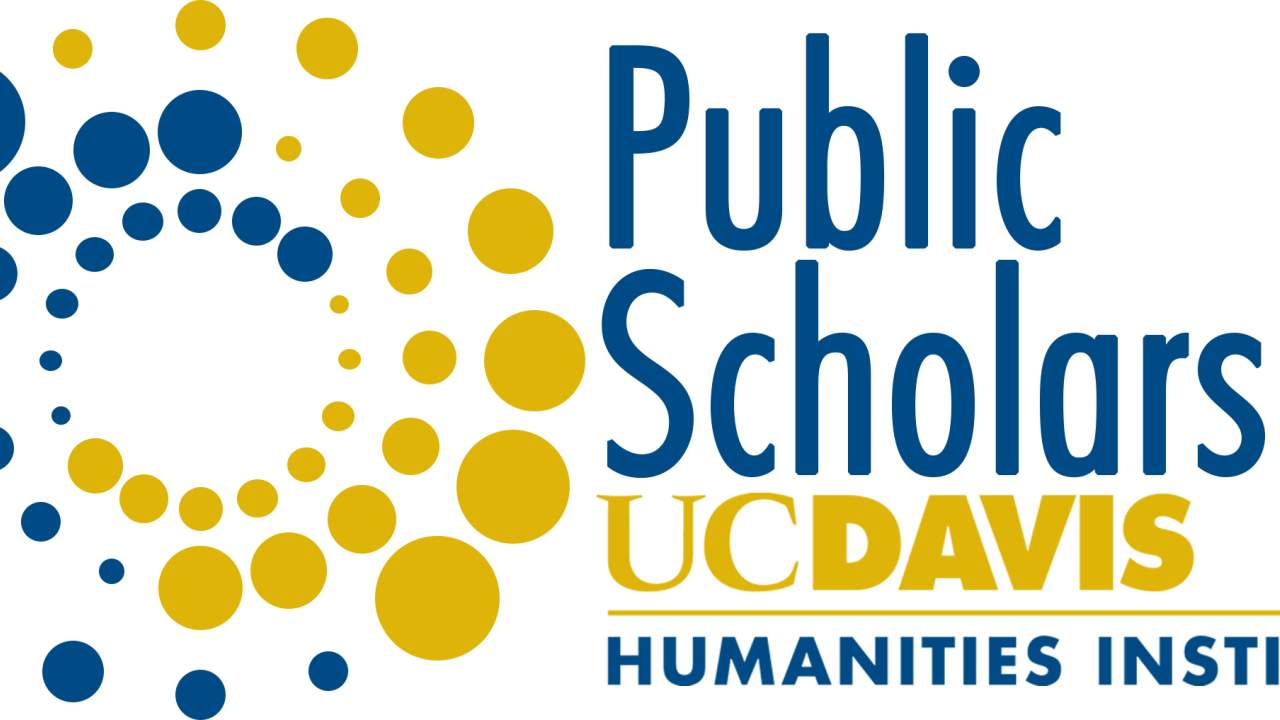 The UC Davis Humanities Institute is pleased to announce the 2020 cohort of Mellon Public Scholars. These twelve graduate students in the humanities, arts, and humanistic social sciences represent a variety of approaches to community-engaged research, each informed by their unique training, experiences, and vision of public scholarship.
Their projects demonstrate the vital role of the humanities by bringing creative methods to pressing social issues: they consider songs as pedagogical tools, dance as cultural resilience, poetry as a voice while incarcerated, and community celebration as cultural literacy practice. 
Drawing on literary and historical analysis, projects address the importance of (re)telling the past, from recognizing an inclusive Indigenous history at California's Marshall Gold State Historic Park to the complicated history of water in the Bolivian mining town of Potosi. Their topics speak to the interconnection of local and global concerns, from sharing the stories of Sacramento-area transgender people navigating mental health systems to trafficked Filipino teachers creating lesson plans for liberation.
In addition to the eight proposed original projects, four scholars will work with a pre-established community partner from the UC Davis Humanities Institute. This year the program welcomes collaborations with the Sacramento Gender Health Center, California State Parks, the California Arts Council, and Capital Public Radio.
Congratulations to the scholars!
Melinda Adams (Native American Studies)
Digital Storytelling through Fire: The Revitalization of Northern California Cultural Burns 
Julio Aguilar (History)
A Palpable Past: Histories of Water in the Mining City of Potosi, Bolivia
Eli Alston-Stepnitz (Sociology)
Trans Health Storytelling with Sacramento Gender Health Center
Anthony Burris (Native American Studies)
Developing a California Native American Interpretive Framework at Marshall Gold State Historic Park with California State Parks
Jordan Dahlen (English/Creative Writing)
Poetry Workshops for Incarcerated People and their Families 
Wayne Jopanda (Cultural Studies)
Illustrated Lesson Plans for Liberation: A Multimedia Project Documenting the Journey of Filipino Trafficked Teachers
Yared Portillo (Education)
The Fandango as Multimodal Cultural Literacy Practice for Transnational Mexican Youth
Angelita Repetto (Sociology)
Organizational Evaluation in the Arts with California Arts Council 
Jen Soong (English/Creative Writing)
Participatory Journalism with Capital Public Radio
Samara Hayley Steele (Cultural Studies)
Climate Youth TV: Empowering Activists in the Creation of Educational Tools and Media
Katelyn Stiles (Native American Studies)
Tlingit Performance on Camera: Cultural Resiliency through Video Documentation 
Christina Thomas (Native American Studies)
Numu Hoobea: Songs as Bridges between Tribal Communities and Higher Education 
Funded by the Andrew W. Mellon Foundation, the Mellon Public Scholars program supports graduate students through a spring seminar, summer fellowship, and faculty mentorship as they develop and carry out a research project in collaboration with a community partner.