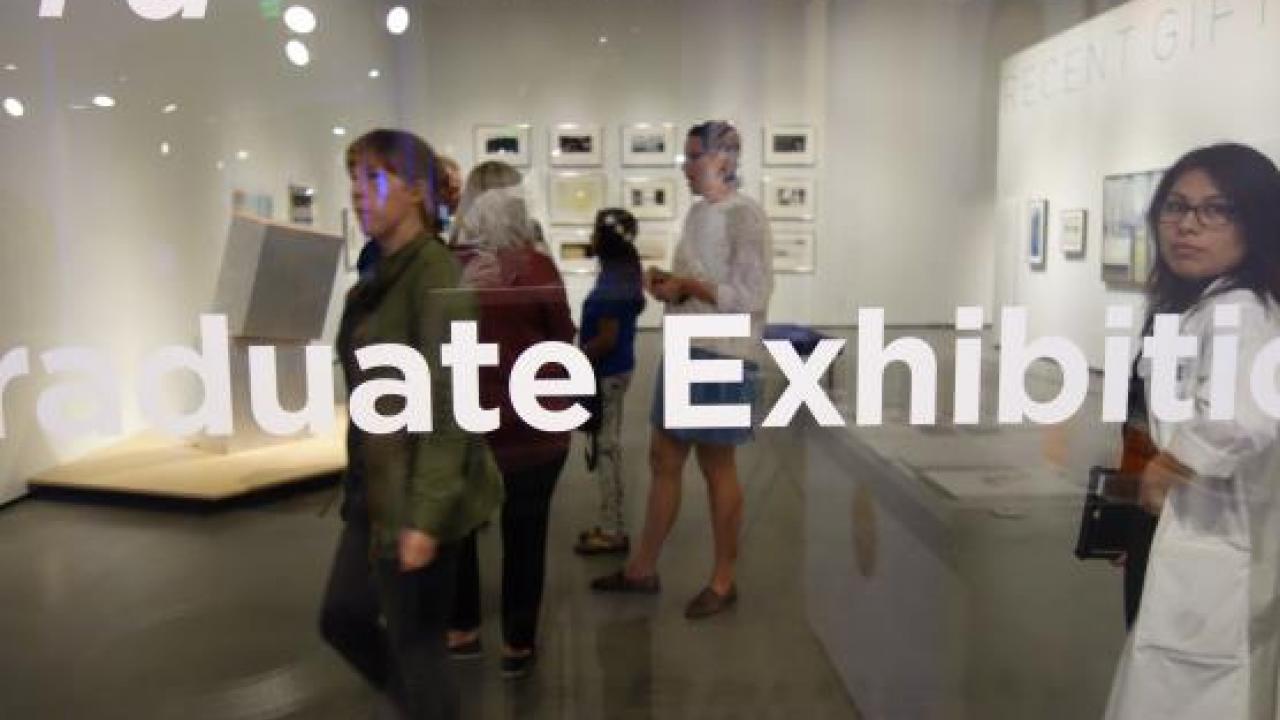 The 2021 Arts & Humanities Graduate Exhibition hosted virtually by the Jan Shrem and Maria Manetti Shrem Museum of Art showcases the work and research of graduate students across various disciplines including art history, art studio, design, and music among them. 
Innovative projects by graduate students from the Department of Design are spotlighted in the exhibition. These students include Erik Contreras, Elyse Marguerite, Kaylani Juanita McCard, Jude Mooney, Nicolle Navarete, Sima Pirmoradi, Daniel Malay Tran and Alireza Vaziri.  
The exhibition features visual art created by graduate students in Art Studio in including Havilah Aos, Sam Arcara, Jesse T Aylsworth, Dino Capaldi,  Genevra Daley, Mercy Hawkins, Gretchen LeMaistre and Dani Torvik.
The exhibition also showcases research by Art History graduate students Benjamin Weisman and Serena Wrightson.
Compositions by Aida Shirazi and Sarah Wald from the Department of Music are also included.  
WHEN: June 10–September 6, 2021
WHERE: Virtual event hosted by Jan Shrem and Maria Manetti Shrem Museum of Art
ACCESS: manettishrem.org
The Departments of Art and Art History, Design and Music are part of the College of Letters and Science. 
Event Category