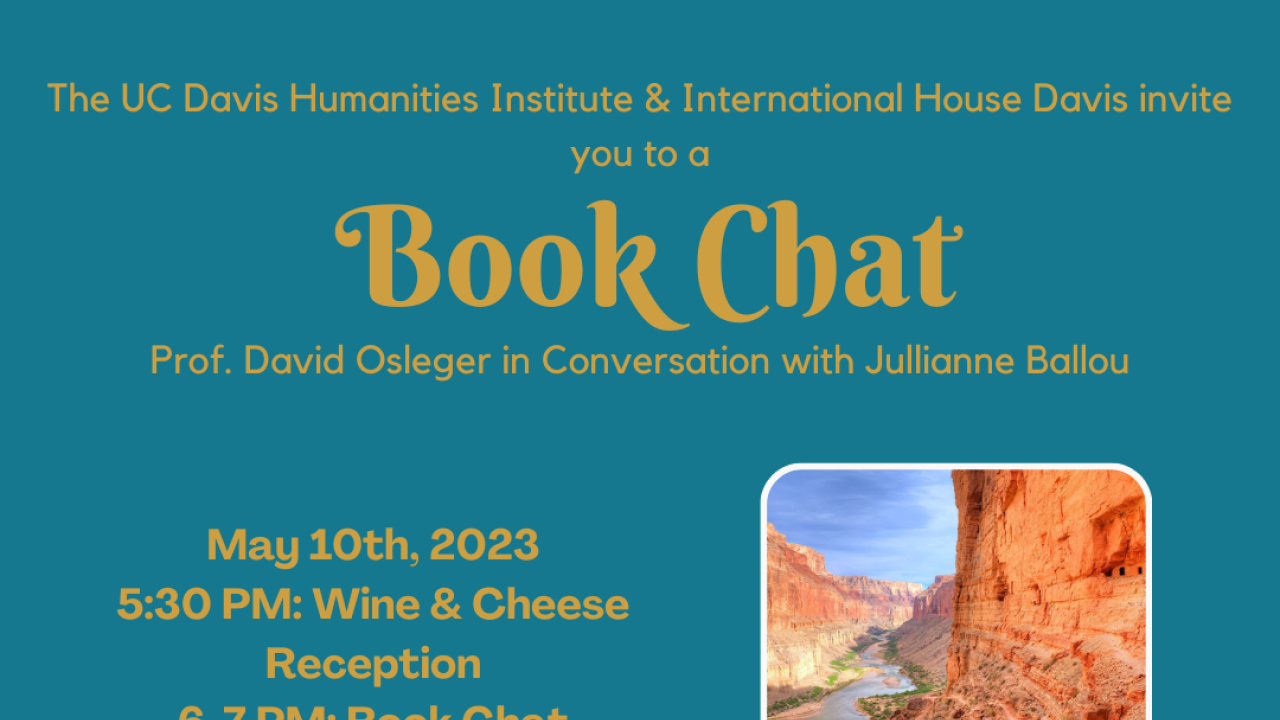 Professor David Osleger in conversation with Jullianne Ballou, Associate Director of Strategic Initiatives of the Institute of the Environment
Geology and Landscapes of America's National Parks provides a readable introduction for the non-scientist to understand the landscapes of our parks at a deeper level, beyond their aesthetic appeal. Each park provides context for illustrating geologic concepts such as deep time, volcanism, mountain-building, glaciation, and the fossil record of life. The chapters on individual parks build upon each other to tell the larger narrative of how North America was assembled over time. An epilogue focuses on environmental threats to our national park system, including resource exploitation, overcrowding, air quality, and the effects of climate change.
Dave Osleger is a Professor of Teaching in the Department of Earth and Planetary Sciences at the University of California, Davis. His research involves the reconstruction of ancient environments, climates, and landscapes. Dave enjoys taking students on trips to see geology in the field, and teaches a wide variety of courses at UCD, mostly to non-science majors, related to the national parks, earthquakes, and California landscapes.
Jullianne Ballou is associate director of strategic initiatives at UC Davis Institute of the Environment. Before this, she curated the food and wine collections at UC Davis Library. Before that, she built digital collections at the Harry Ransom Center, a museum, literary archive, and rare book library. Before that, she was a story editor at the Oxford American magazine and a book editor at The University of Texas Press. She has had the honor of being on the board of the Ellen Meloy Fund for Desert Writers for more than a decade.
Learn more about David Osleger's work here. 
Event Category