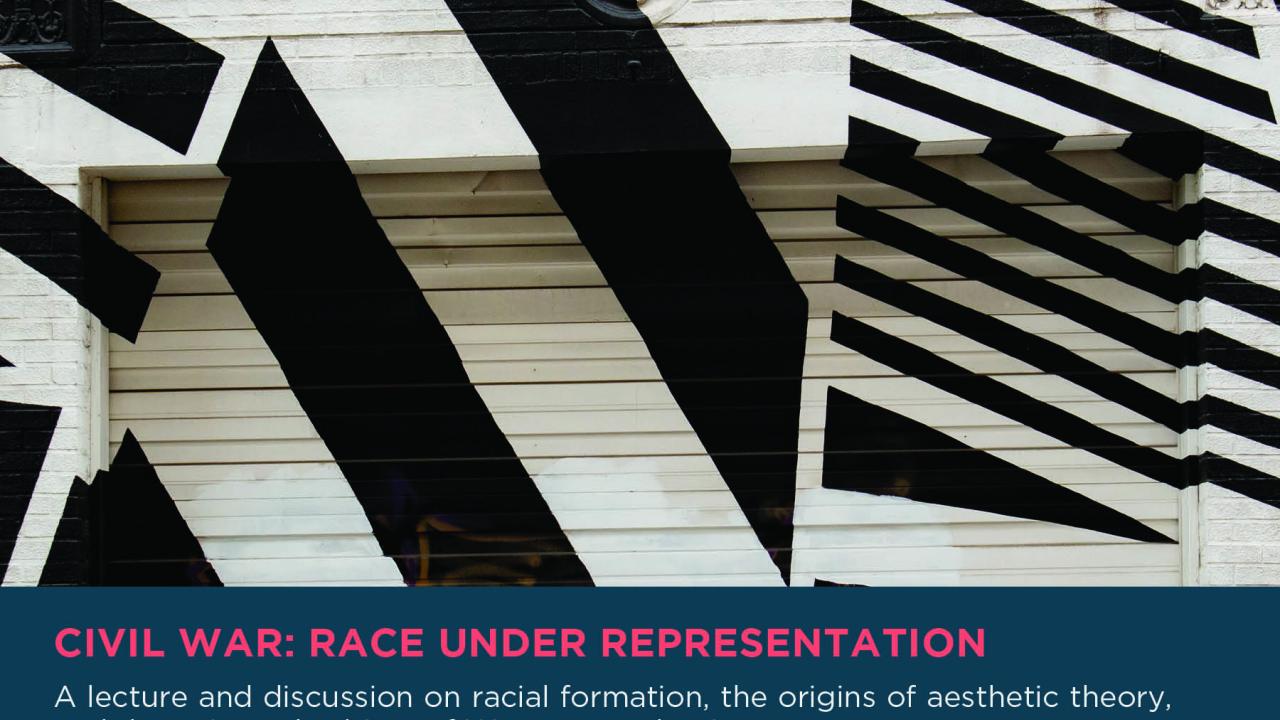 Join UCHRI as we continue our fall series on civil war, gathering colleagues from across the UC system and beyond for a lecture and seminar discussion on aesthetics, race, and the subject of Western modernity. 
Distinguished Professor of English David Lloyd (UC Riverside) will give a talk based on his recent book, Under Representation: The Racial Regime of Aesthetics, followed by a response from Assistant Professor of Literature Ameeth Vijay (UC San Diego).
For those who are interested, here is a selected reading from Under Representation that may be useful for framing the conversation.
The lecture will be livestreamed via UCHRI's YouTube channel for remote participation. 
For more details, please see the event page. 
Event Category