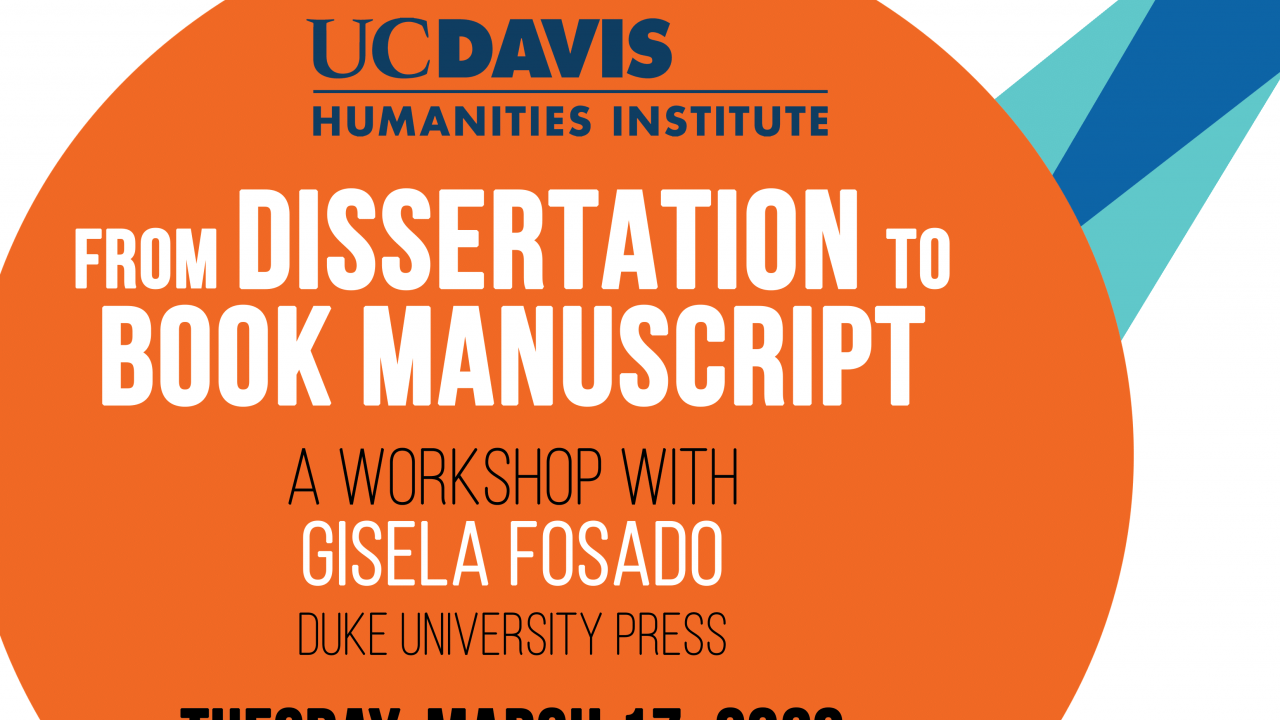 **THIS EVENT IS POSTPONED UNTIL FALL 2020**
Navigating the publishing world can feel daunting, but there are many resources available to guide you, including this upcoming workshop. Gisela Fosado, Editorial Director of Duke University Press, will discuss a wide range of topics such as shaping your project to broaden its readership, finding the right editor and press, understanding an editor's role, understanding the peer review process, and helping make your book a success once it's published.  Faculty and students planning to publish their research are encouraged to attend!  

At Duke University Press, Gisela Fosado publishes books in a wide range of areas in the humanities and social sciences, including anthropology, sociology, American and Atlantic World history, gender and sexuality studies, race and ethnicity, African American and Africana studies, environmental studies, science and technology in the Global South, and Latin American and Latinx Studies.  She works with authors writing scholarly books, as well as those for general readerships, and is particularly interested in books that foreground marginalized perspectives and make us think about the world in new ways.  
This event is presented by the UC Davis Humanities Institute and co-sponsored by the Departments of English, Spanish and Portuguese, Anthropology, Science and Technology Studies Program, and the Hemispheric Institute on the Americas. 
Congratulations to Dr. Fosado, who was recently named Editorial Director after a nationwide search: https://dukeupress.wordpress.com/2020/03/06/gisela-fosado-named-editorial-director-of-duke-university-press/. As Editorial Director she will establish the editorial vision for the Press and set the overall direction for the Books Acquisitions team to ensure excellence across all subject areas. She will also play a major role in moving the Press to become an industry leader in cultivating and sustaining an inclusive organizational culture.
Event Category