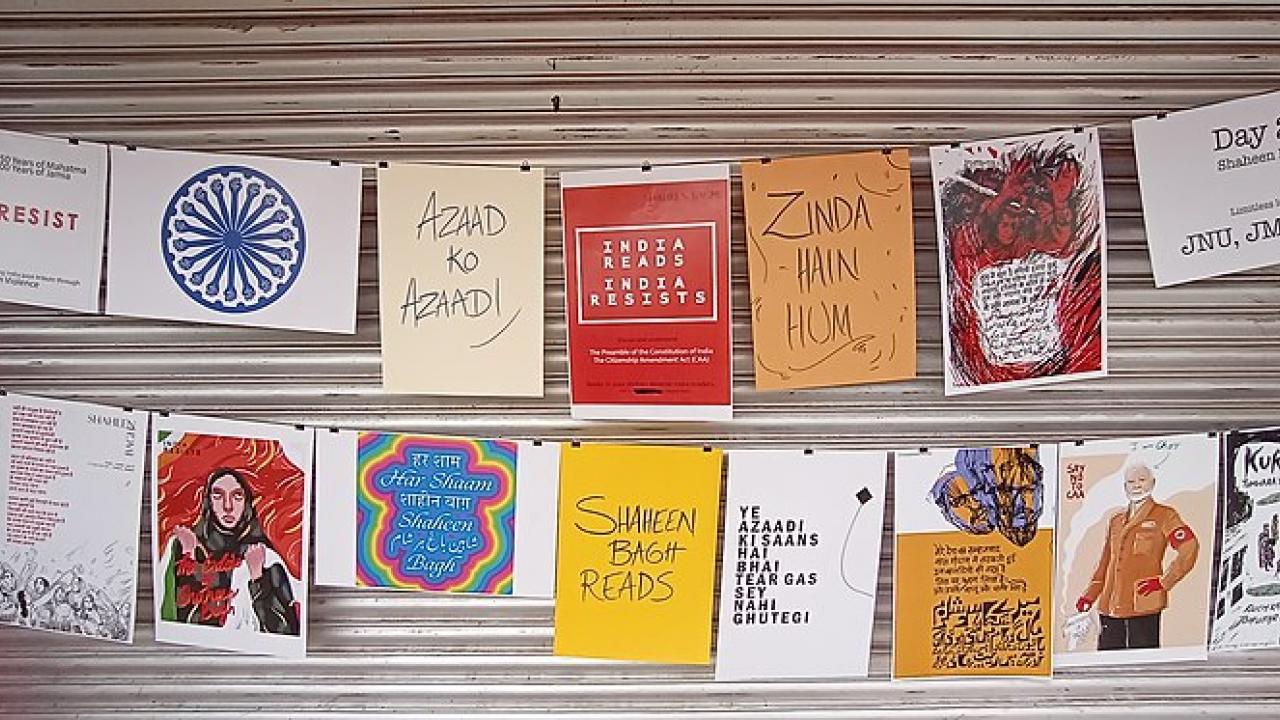 The Department of Religious Studies is hosting a discussion on the recent developments in India regarding the Citizenship Amendment Act (CAA) and the National Registry of Citizens (NRC). Widespread protests have broken out across the country against these moves taken by the central government. Many of the first protests against the CAA began in universities and were led by students. This was met with unprecedented violence by groups affiliated with the government and the police. In the days that followed the initial protests in December, the internet has been shutdown frequently, but protests have continued unabated across India.

Please join us for an information session on the CAA and the NRC. Professor Barbara Metcalf will provide historical background on the way that Muslims in the Republic of India are simultaneously full legal citizens but also understood as always separate whether through the one constitutional provision of personal law (which of course marks multiple groups) or enjoying citizenship ambiguously as not-quite-Indian. Professor Sudipta Sen will speak to the present moment and about university protests. 

This event is the first in a planned series on Indian Minority Rights and Indian Democracy. It is co-sponsored by the Department of Religious Studies, the Department of History, the Program in Human Rights, and the Davis Humanities Institute.

For more information, please contact Archana Venkatesan (avenkatesan@ucdavis.edu).
Event Category