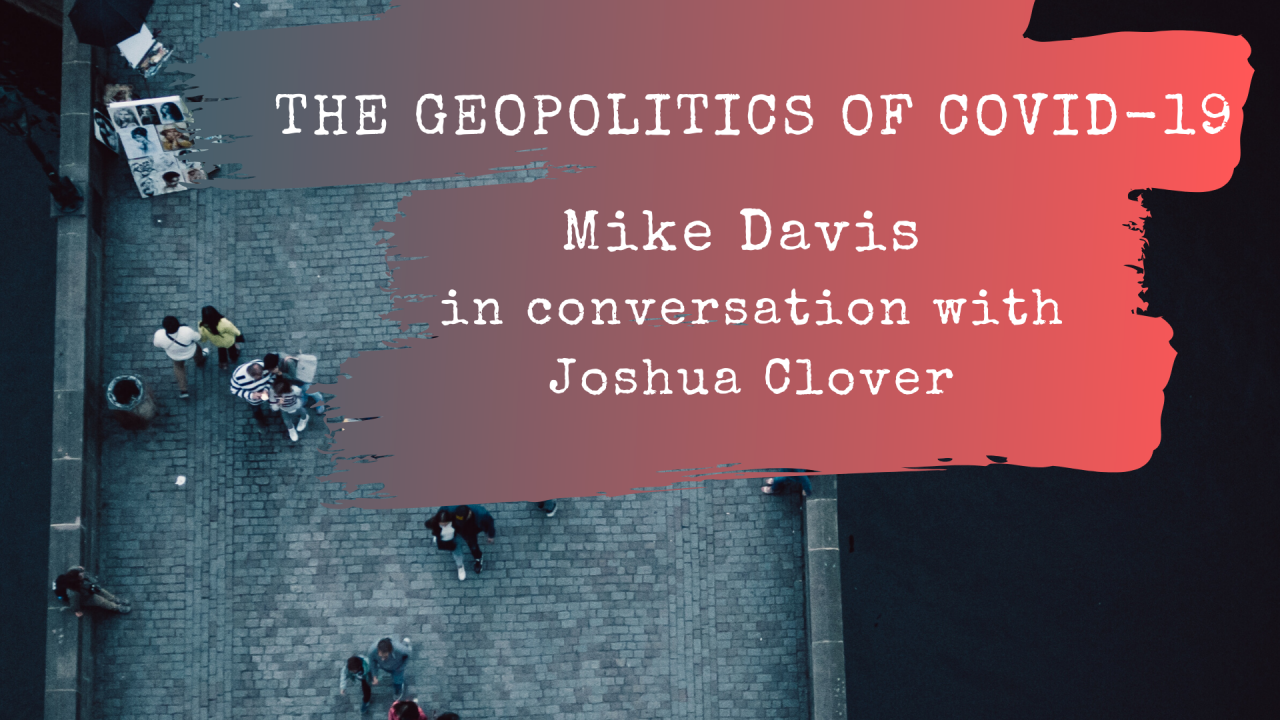 The DHI announces a special Conversation series on COVID-19, featuring critical social, cultural, economic, and artistic analyses of and responses to the crisis. Please join us online for the first of our series, a conversation with writer, historian, and political activist Mike Davis.
In an interview by Joshua Clover, Davis will discuss how the COVID-19 pandemic is reshaping the international order, as the United States cedes global humanitarian leadership to China and the European Union fails the test of mutual aid. 
Please join us online Thursday, April 16, from 5:30pm-7pm PST.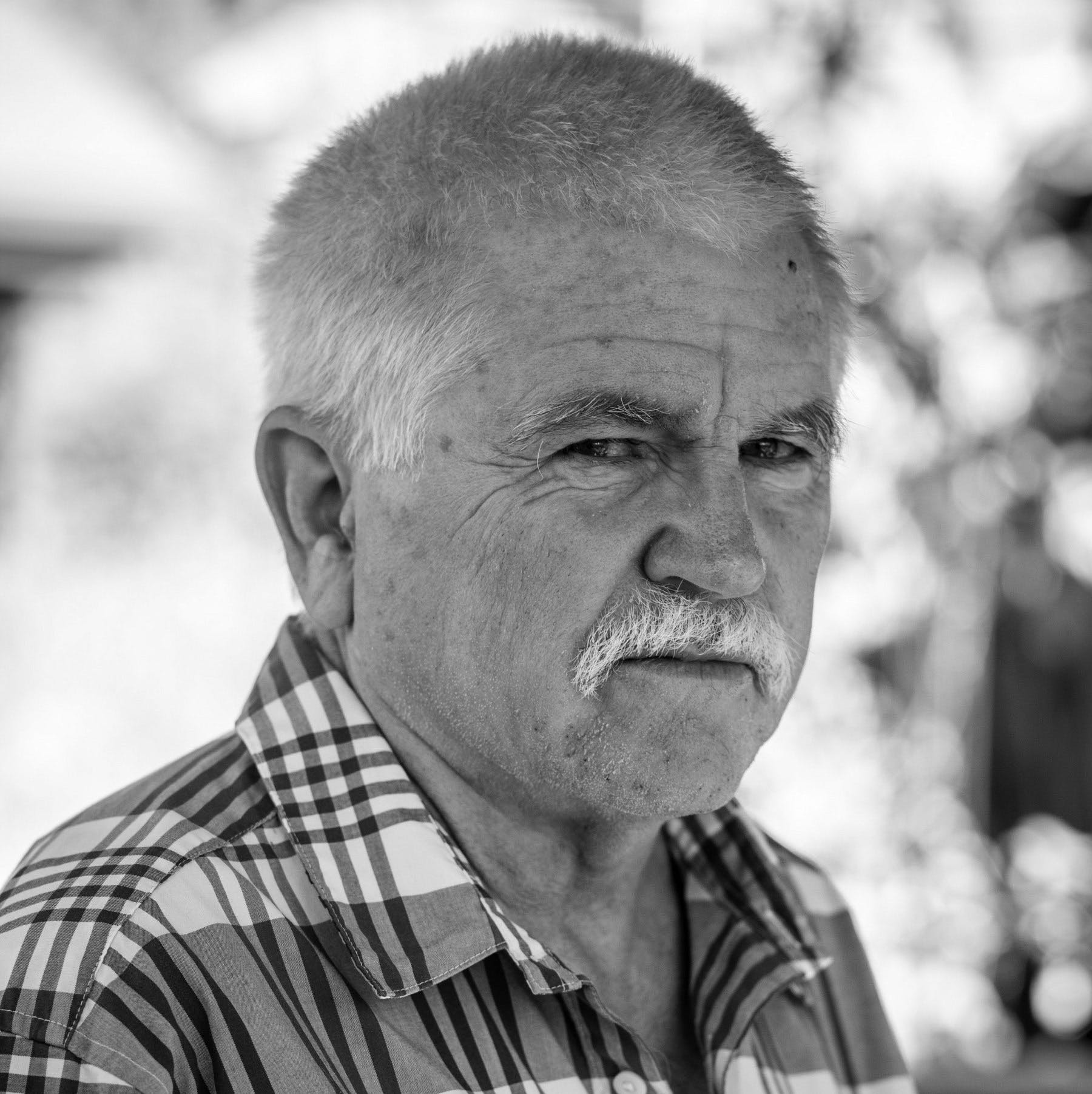 Mike Davis is an award winning writer, historian, political activist, and contributing editor to The Nation. He is currently 

Distinguished Visiting Professor in the Department of Sociology at the University of San Diego, and Professor Emeritus at UC Riverside. A recipient of the prestigious MacArthur Award, Davis is author of 15 books, including

 Prisoners of the American Dream

, 

City of Quartz

, 

Ecology of Fear, Late Victorian Holocausts, Planet of Slums, and Old Gods, New Enigmas: Marx's Lost Theory.

 His next book, 

Set the Night on Fire: L.A. in the Sixties

, co-authored with Jon Wiener, comes out in April. His 2005 book 

The Monster at Our Door: The Global Threat of Avian Flu

 is soon to be republished with a new introduction and epilogue.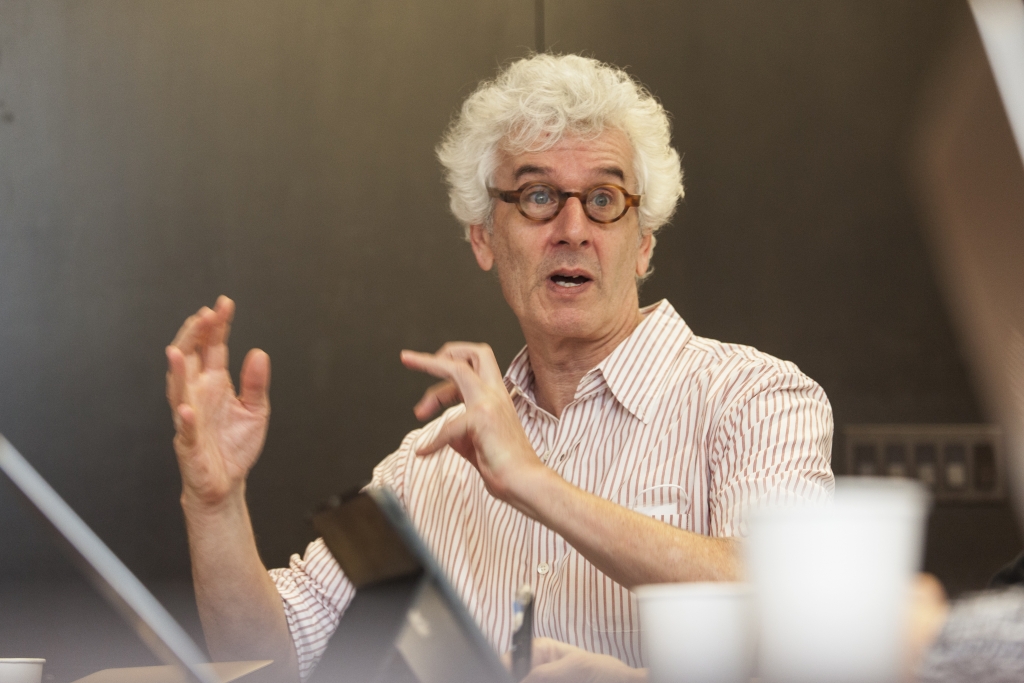 Joshua Clover is a writer, theorist, and organizer; his scholarly work mostly concerns the political economy of social movements. He has written seven books including Riot.Strike.Riot: the New Era of Uprisings, now translated into six languages, Roadrunner (Spring 2021), and he is at work on a book called Camp & Commune, concerning the strategy of anti-infrastructural encampments at the intersection of fossil capital and settle colonialism. He is a Professor of English Literature and Comparative Literature at UC Davis, as well as an affiliated Professor of Literature and Modern Culture at University of Copenhagen. He is reviews editor for Commune magazine and edits the Singles series for Duke University Press.
Event Category
Tags