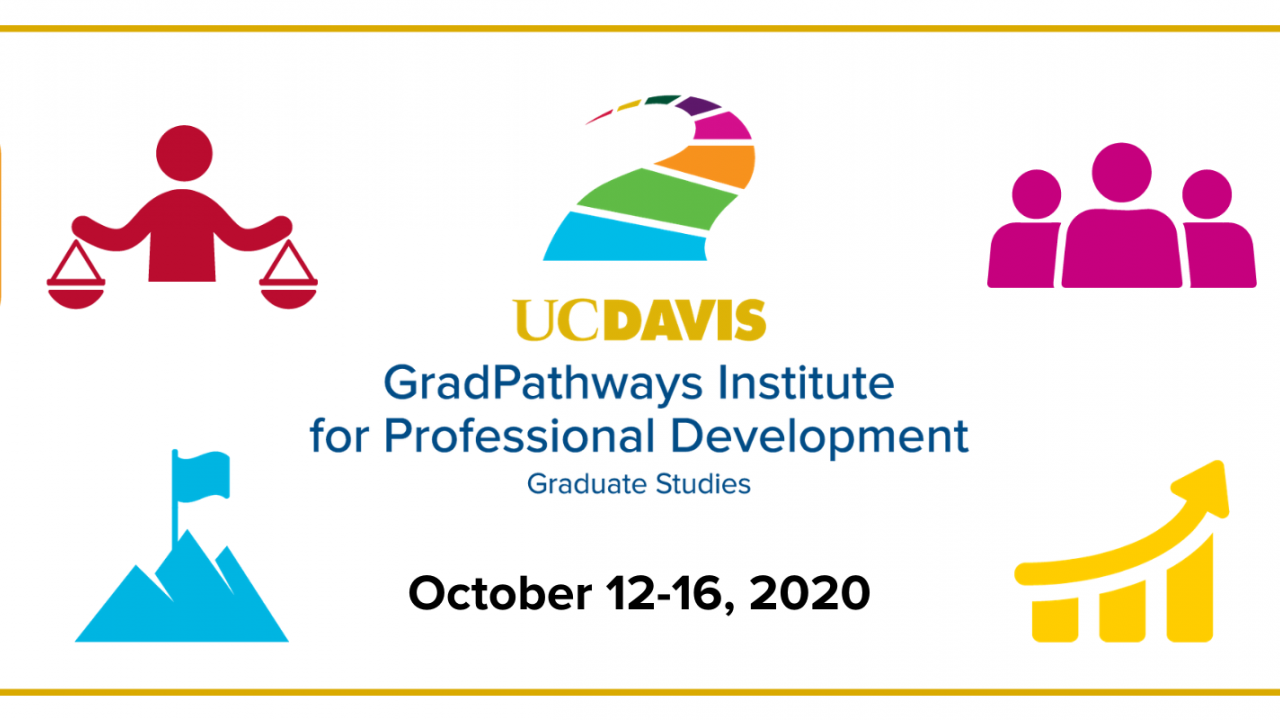 GradPathways Institute for Professional Development Launch!
October 12 - October 16
Learn more here

We are proud to announce the launch of the GradPathways Institute (GPI) at UC Davis in Fall 2020.  Come celebrate with us, learn more about the new Institute, and enjoy GPI giveaways!

Open House and Workshops
Join us for a series of events the week of October 12-16, 2020 to learn more about the GPI, participate in professional development mini sessions, get free "swag" and enter our raffle drawings for prizes!  

Raffles and Prizes
As you attend events throughout the week, you can gain entries for our raffle.  We will hold the raffle drawing at the end of the week along with our Graduate Center virtual tour. 
Event Category