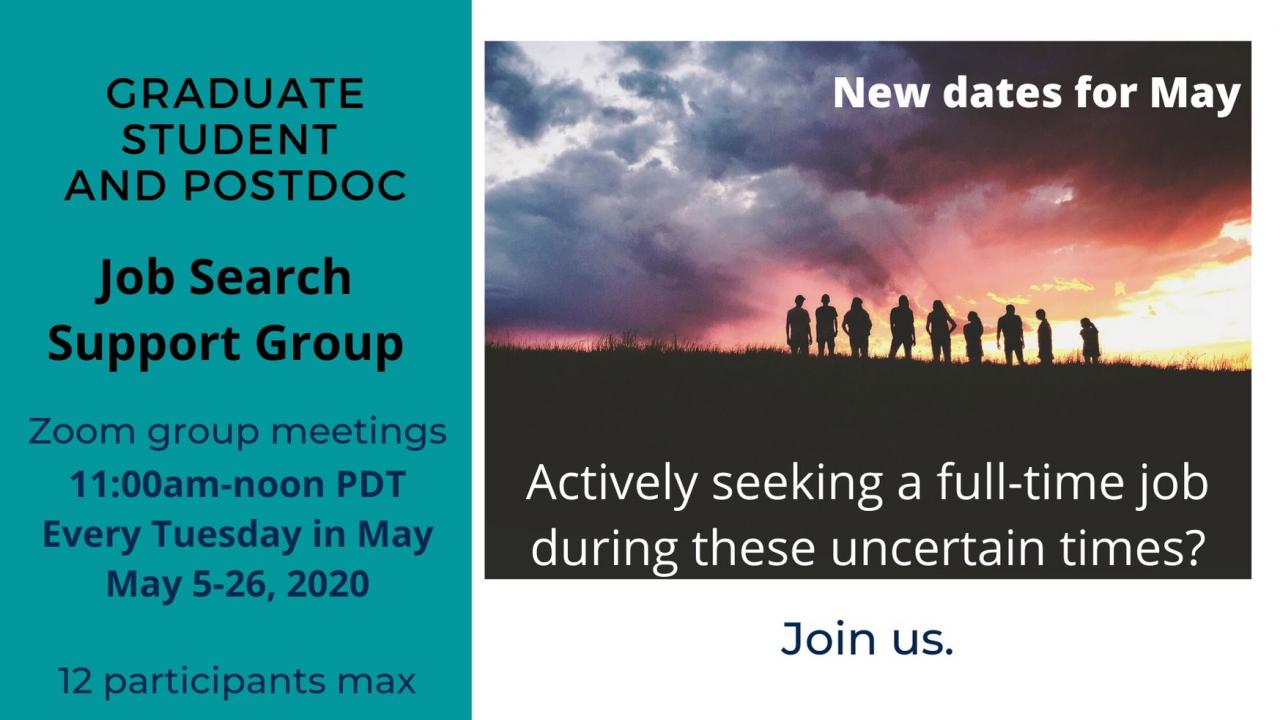 Graduate Student and Postdoc Job Search Support Group (Zoom meetings)
11:00am-noon PDT
Every Tuesday in May
May 5-26, 2020
12 max participants per meeting
Come to as many group meetings as you wish.
RSVP on Handshake to receive the Zoom meeting links:
Join this virtual group to connect with other UC Davis graduate students actively seeking a full-time job during these uncertain times. Share ideas, talk to others, and give and get support. Facilitated by a career advisor and graduate student peer advisor from the Internship and Career Center.
 Open to UC Davis Masters students, PhD students, Postdoctoral Scholars, and recent alumni (less than 1 year) of UC Davis Master's and PhD programs who are actively seeking full-time employment in any field. All majors and fields of study welcome. Capped at 12 participants per meeting. RSVP on Handshake to reserve a spot.
Event Category
Tags