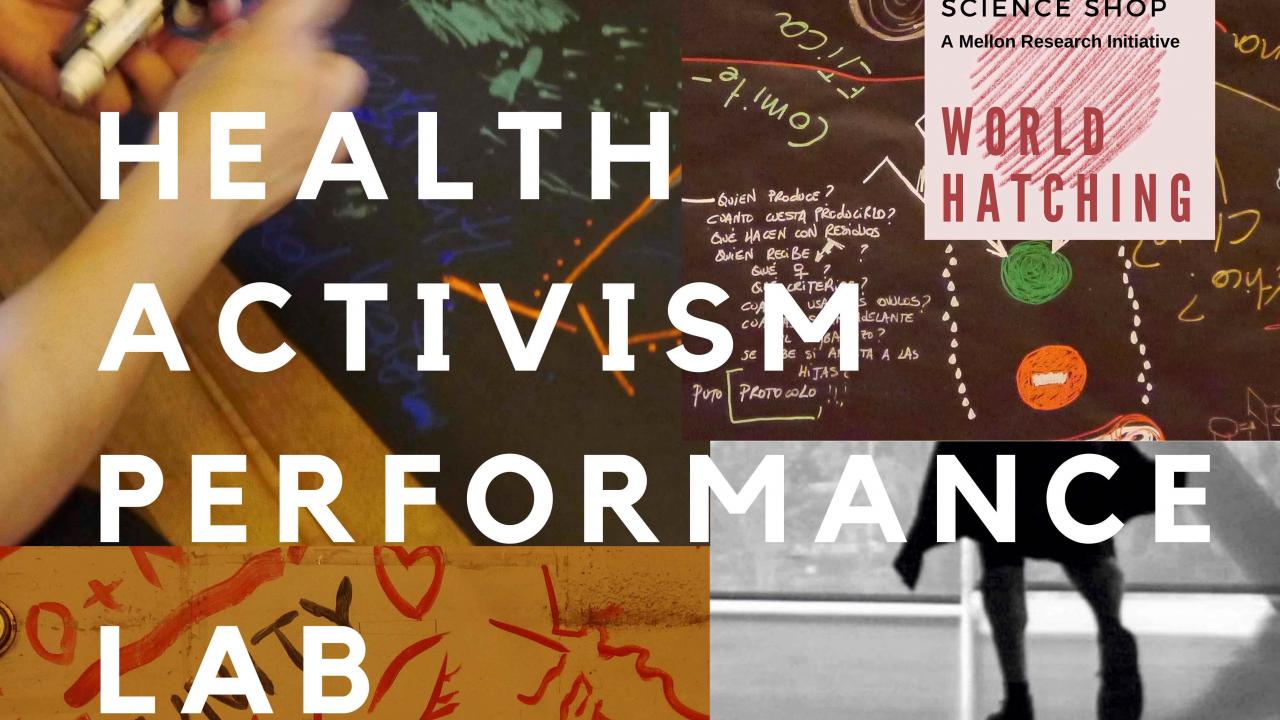 Location
Nelson Hall, Della Davidson
Thursday, October 17th from 4 to 7 pm
Friday, October 18th from 10 to 1 pm
This laboratory, a hybrid-movement/studio-workshop-as-political-laboratory bundles health and politics through a mix of embodied studio practices, performance scores, and open floor discussions. An invitation for artists, students, and activists who care for community health, for everyone curious about or committed to live art, performance, activism and community art-making, and folks who want a few hours of fun, engaged and collective learning.
Caro Novella is a performing artist-researcher addressing health and politics through engaged performance and movement-based research, and a Ph.D. Candidate in Performance Studies at UC Davis.
This event is part of the fall series World HATCHING from HATCH: Feminist Art and Science Shop at UC Davis, a Mellon Research Initiative.
Sign up before 10/15 at ucd.hatch@gmail.com
Event Category