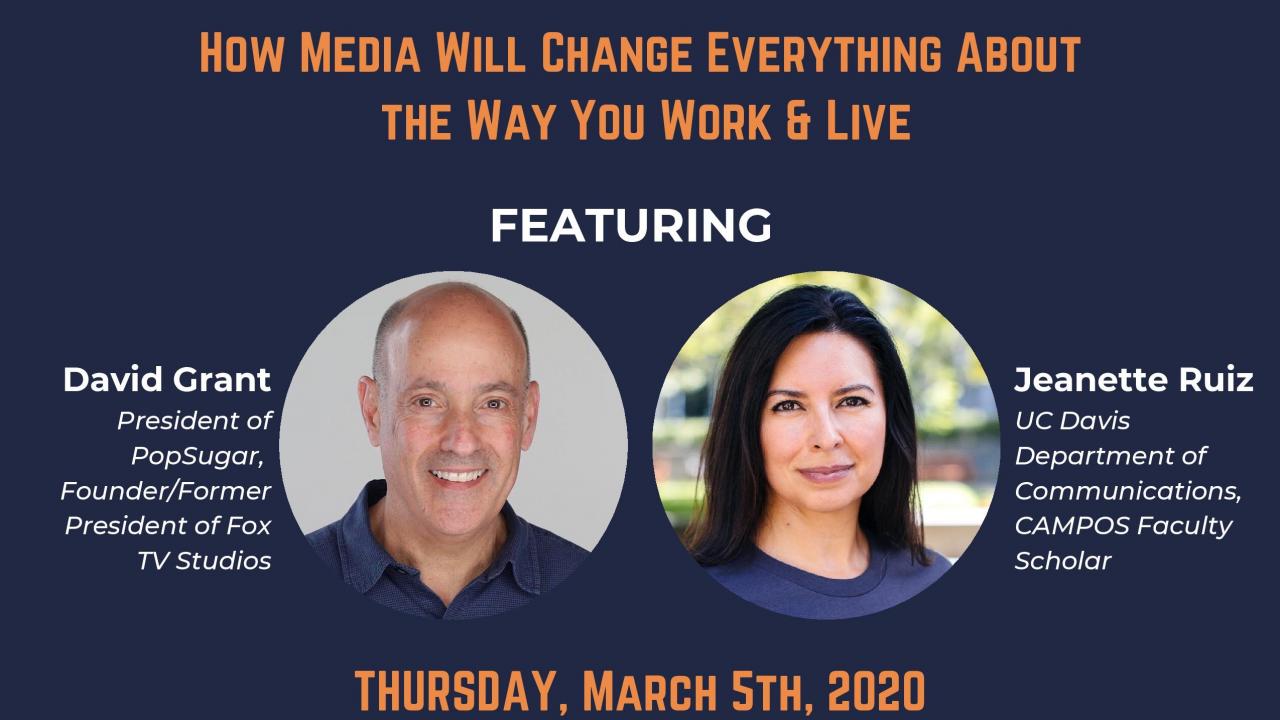 Location
UC Davis Shields Library, Room 167
On March 5th, the Future of Work Series at UC Davis will be hosting its next event, titled Mass Media & Digital Transformation: How Media Will Change Everything About The Way You Work and Live. The talk will feature Professor Jeanette Ruiz (Communication Department) and UCD alumnus David Grant (founder/former President of Fox Television Studios, current President of PopSugar Studios).
The series, which is co-sponsored by the UC Davis Library and the Provost's Office, is geared towards all majors and academic disciplines on campus. The talk will be held from 5-7pm at Shields Library Room 167 (main floor), and will end with Q&A session powered by anonymous digital polling. Before the event, there will be a networking reception with free pizza and cupcakes (from 5-5:30).
Although an eventbrite ticket isn't required, all students who register will be entered into a raffle. If you are teaching or TA'ing for a class this quarter, please consider sharing this opportunity with your students. We welcome undergraduate students, graduate students, faculty, staff, and community members alike.
Event Category