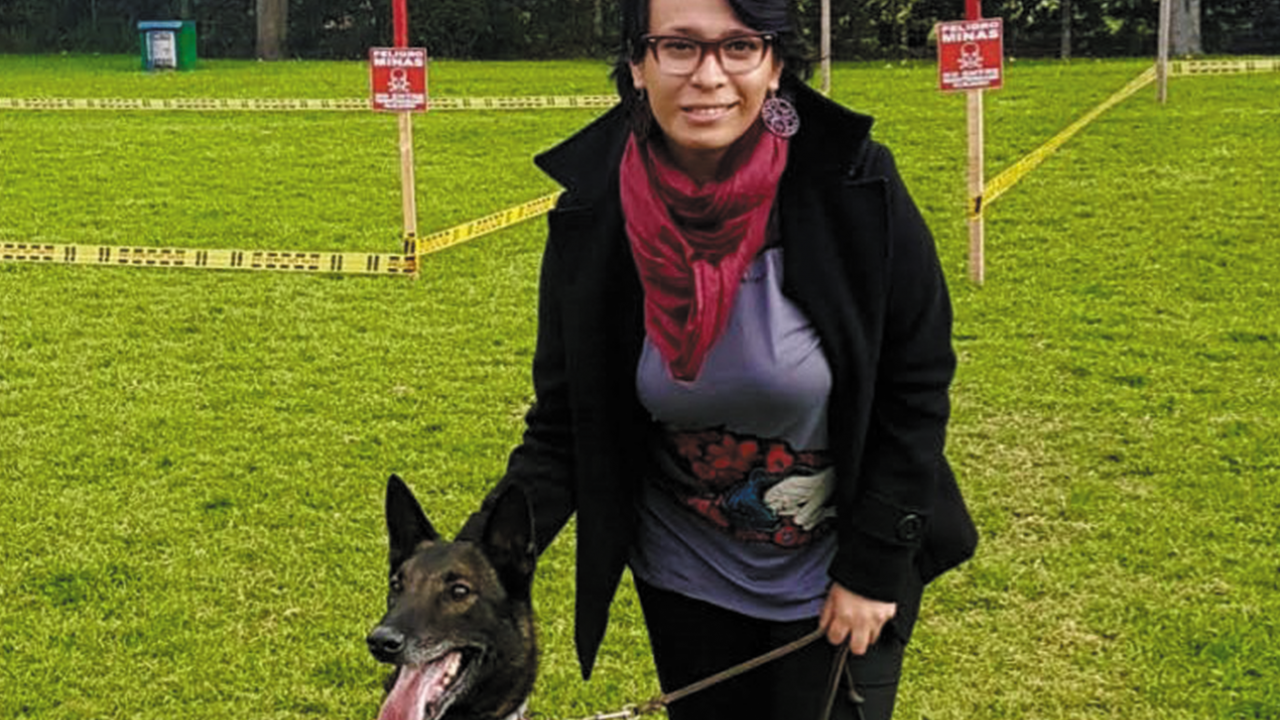 Diana Pardo Pedraza is a Chancellor's Postdoctoral Fellow in the Department of Gender and Sexualities Studies at UC Irvine. She received a Ph.D. from the University of California, Davis in Cultural Studies with a Designated Emphasis in Feminist Theory and Research. Her ethnographic work, based in rural Colombia, considers (de)militarized landscapes, post-conflict economies, environmental politics, and multispecies relations of aid and care.
This talk considers the role of Mine Detection Dogs (MDDs) and their human companions (handlers) in the complex, strenuous, and ambiguous task of cleaning, recovering, and releasing landscapes altered by explosive war technologies. Striving to attend to the material-affective encounters that make humans and dogs detecting partners, I focus on three 'elementary affects:' lure, joy, and trust. I contend that canine mine detection depends on whether they can entice and (re)orient their partner's interests, moods, and attachments. In a political and environmental landscape (trans)formed by suspicion and uncertainty, these multispecies collaborations may offer us clues on how to imagine and cultivate relationships of trust on the ground and from difference.
Part of the UC Davis CST Colloquium series.
Event Category