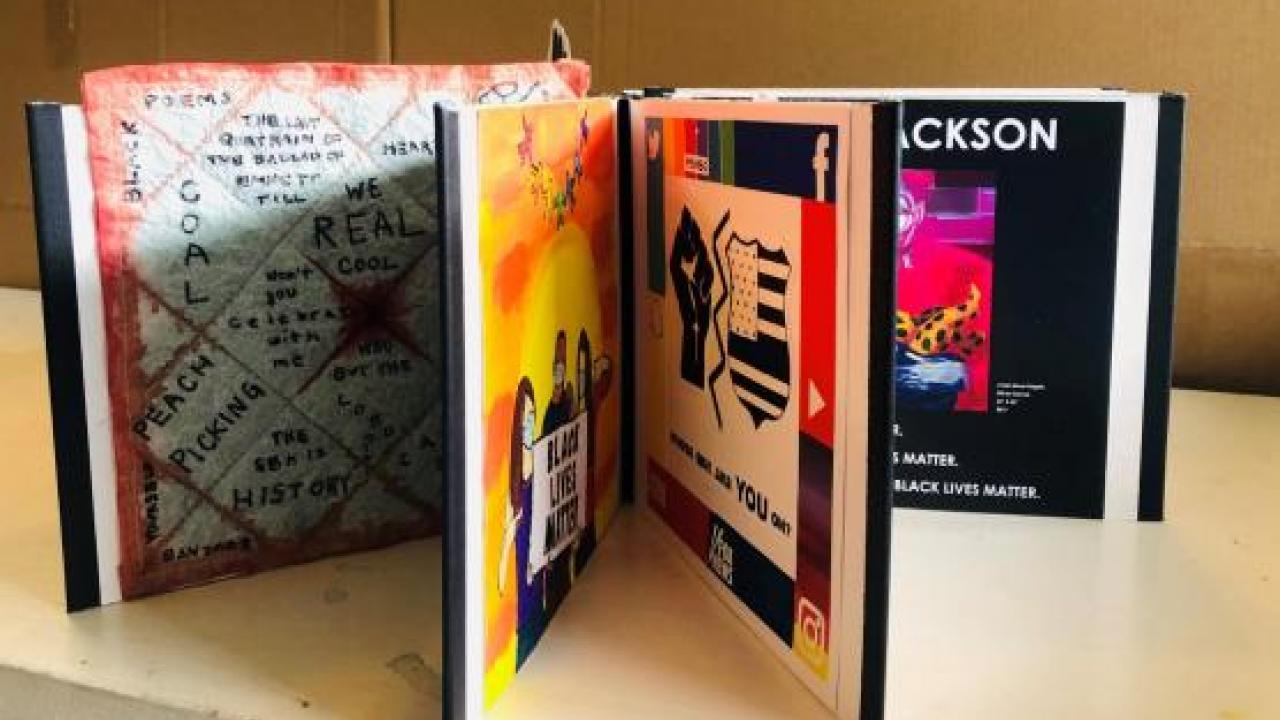 Location
The Barn Gallery
Project: Hope and Black Lives Matter, two books of drawings by a collaboration of students in the Department of Design at UC Davis are included in the exhibition "Art. In. Action.," at the Barn Gallery in Woodland. The books were created by 43 students in three Design 15: Form and Color courses facilitated by Melissa Chandon, lecturer in design, and artist Harold Linde.
The exhibition focuses on honoring Black women heroes, civil rights leaders and women who have been killed by the police. A collaboration within YoloArts and Women in Leadership, Davis, the installation features paintings, watercolors and screen prints.  
"Art. In. Action." opened March 10 and runs through June 19 with a Juneteenth Freedom Celebration planned from 12:30-3 pm at the gallery. For details and schedule, visit the Barn Gallery website.  
For more about the exhibition, read the article in the Daily Democrat. 
To learn more about the exhibition, Yolo Arts has created a video. 
[photo credit: Melissa Chandon.]
Event Category