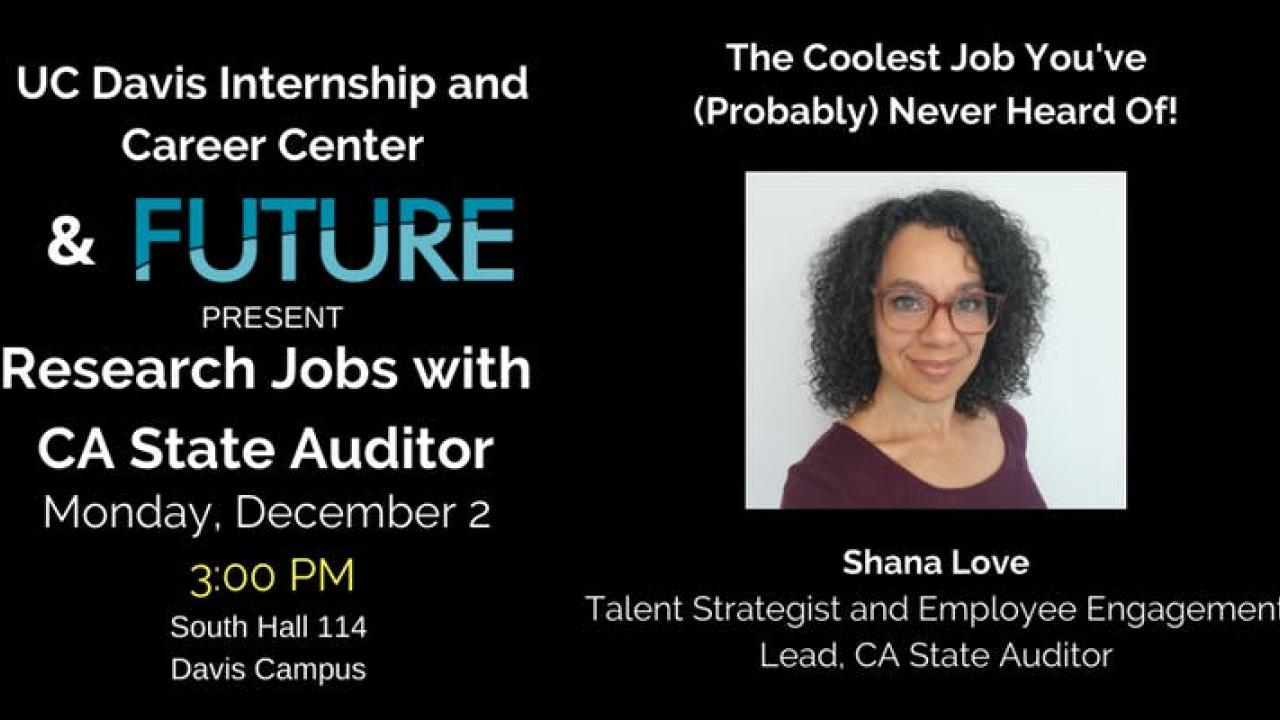 Does the word 'audit' make you think of taxes and numbers? Think again!
Performance auditing is akin to consulting. The work is project-based and spans a variety of relevant and fascinating public policy issues. If you're a mission-driven problem solver who desires a career with intellectual rigor, unprecedented access, and tangible impact, join us to learn more about career opportunities with the California State Auditor's office. You may find that it's the perfect job you've never heard of!
Some of the topics we cover include:
• Homelessness • Gun Violence
• Transportation • Child Protective Services
• Veteran's Services • Information security and data reliability
• Mental Health • Environment
• Financial Management • Prison Systems
Come meet with a recruiting specialist to gain first-hand insight on working with an organization that makes recommendations to the CA State Legislature and learn about open positions.
We Hire ALL MAJORS, no experience is required. Advanced Degrees encouraged to apply.
Presentation: 3-3:40
Networking with Recruiter: 3:40-4pm
*Stay after for "Applying for State Scientist Jobs" for grad students/postdocs (4-6pm)
Event Category