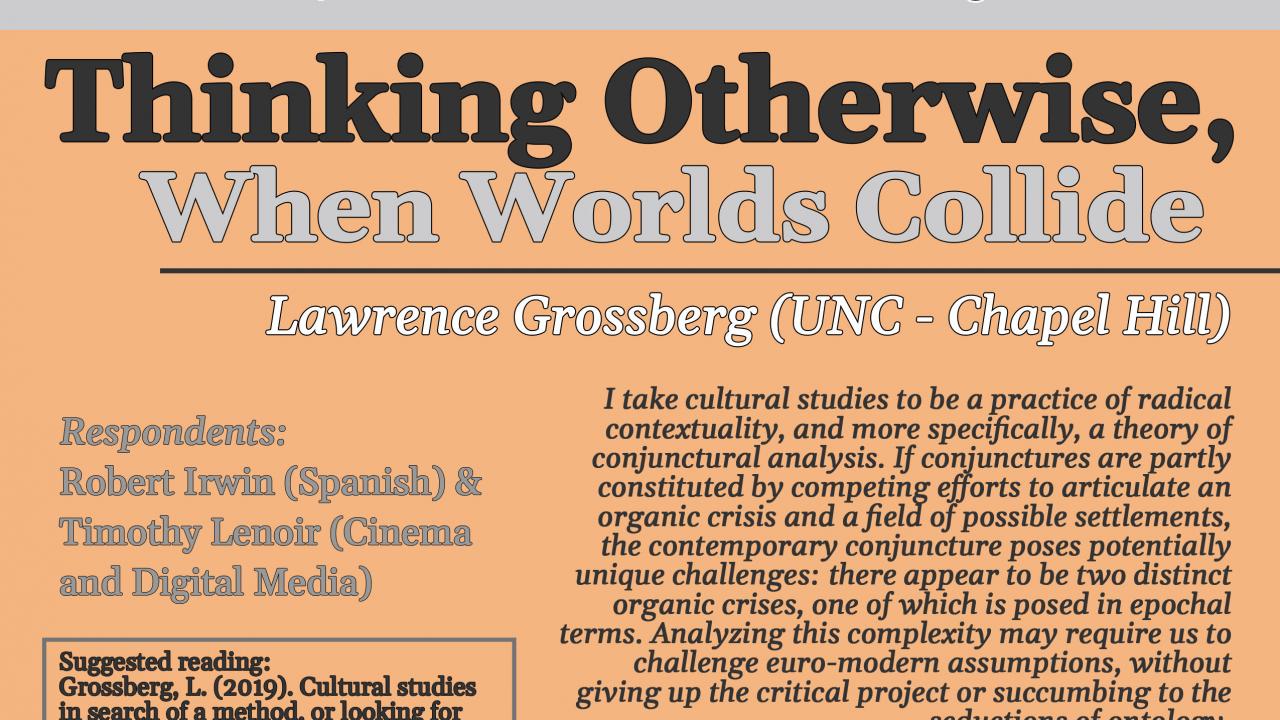 I take cultural studies to be a practice of radical contextuality, and more specifically, a theory of conjectural analysis. If conjectures are partly constituted by competing efforts to articulate an organic crisis and a field of possible settlements, the contemporary conjecture poses potentially unique challenges: there appear to be two distinct organic crises, one of which is posed in epochal terms. Analyzing this complexity may require us to challenge euro-modern assumptions, without giving up the critical project or succumbing to the seductions of ontology.
How do we "think otherwise"?
Respondents to Lawrence Grossberg (UNC - Chapel Hill) will be Robert Irwin (Spanish) and Timothy Lenoir (Cinema and Digital Media). 
Event Category