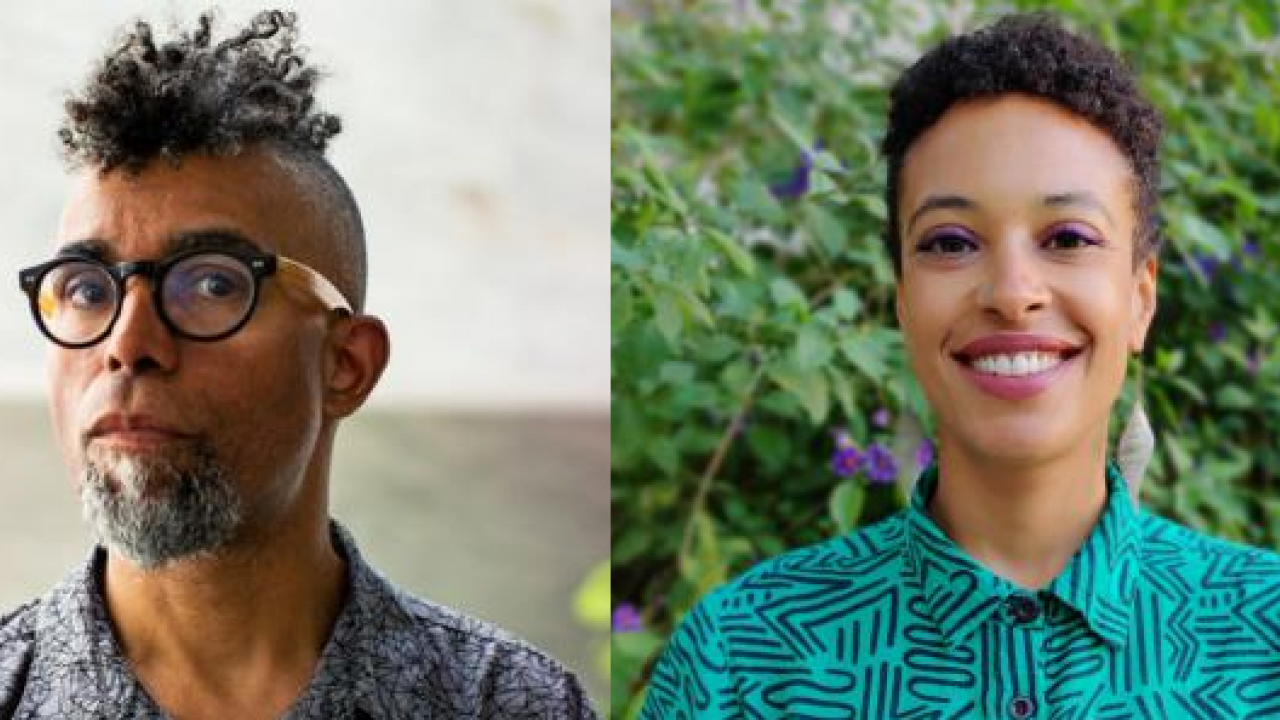 Dread Scott's recent large-scale art project, Slave Rebellion Reenactment, was a community-engaged performance reenacting the largest rebellion of enslaved people in U.S. history. Prof. Gray, UC Davis, will join him in conversation about art, revolution, and reenactments.

For the 2020/21 academic year, UC Santa Cruz Institute of the Arts and Sciences, in collaboration with Professor Dent, feminist studies, has organized a year-long series of online events featuring artists, activists, scholars, and others united by their commitment to the vital struggle for prison abolition. Originally, Visualizing Abolition was being planned as an in-person symposium, bringing together artists, lawyers, scholars, and other thinkers to challenge the dominant ways people see and understand issues of mass incarceration, detention, and policing in the United States and beyond. Due to the ongoing pandemic, the panels, artist talks, film screenings, and other events will now take place online, emphasizing with ever more urgency the importance of envisioning alternatives to ongoing injustices.

The events of Visualizing Abolition accompany Barring Freedom, a bi-coastal exhibition of art featuring Sonya Clark, American Artist, Dread Scott, Deana Lawson, Chandra McCormick and Keith Calhoun, Sharon Daniel, Sanford Biggers, and other artists whose practices creatively confront the failure of many to see the racist biases within the criminal justice system or to comprehend the economic and social problems that the system serves to obscure. Barring Freedom will be on view at San José Museum of Art October 23-March 21, 2021. It travels to NYC John Jay College of Criminal Justice April 28-July 15, 2021.
Event Category