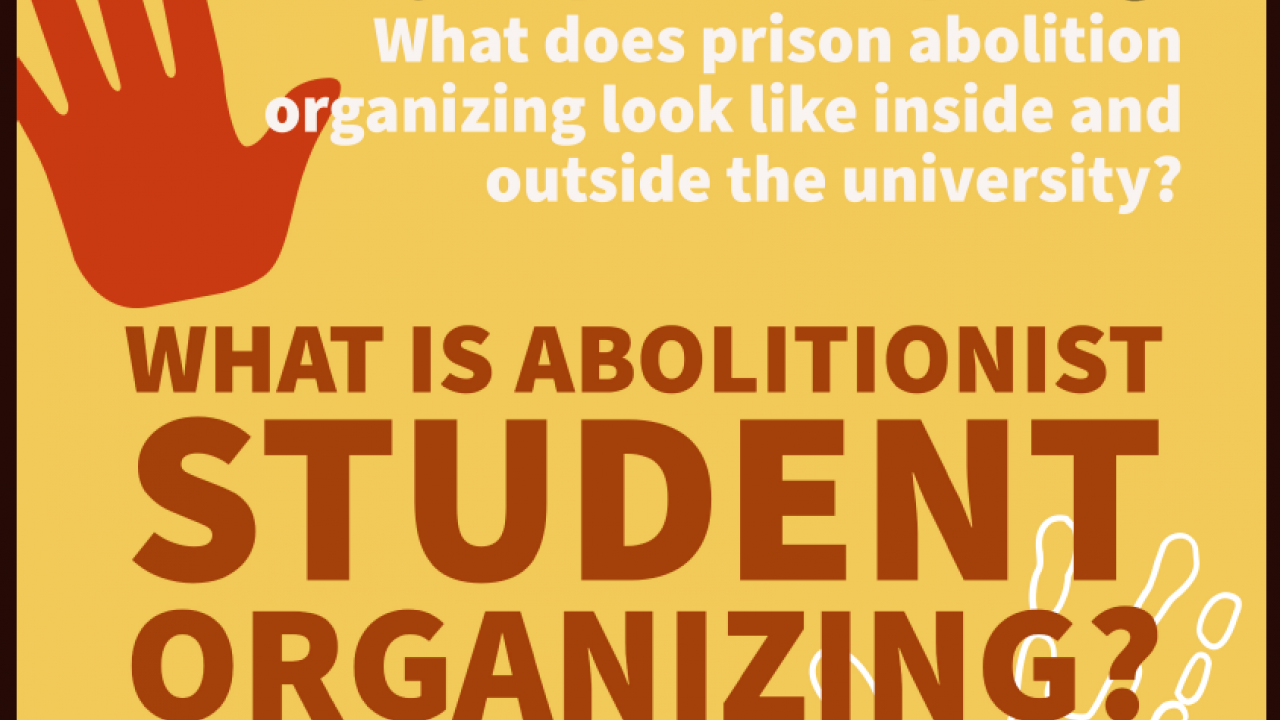 How can we imagine and create a world beyond prisons and policing? What does prison abolition organizing look like inside and outside the university?

Please join the Subversive Geographies graduate seminar for a panel discussion on the politics of prison abolition. Come learn about our experiences getting involved in local campaigns and participating in critical praxes of abolitionist student organizing.

This event will be structured around questions that emerged from this course:

How do we engage in a meaningful way within an institution that we recognize to be a source of perpetual violence and ongoing effect of colonization and accumulation?

What does student activism look like that is not all insular to the university?

How do you mobilize campus resources in ways that are not oriented towards research or publication?

How do you navigate university spaces, students, and staff to build long-term commitments to organizing?

Dinner & Refreshments provided–– vegan and gluten free options included!

This event is co-sponsored by Subversive Geographies collective and the UC Davis Political Ecology Lab. Special thanks to the Davis Humanities Institute and the Feminist Research Institute for funding this event.
Event Category