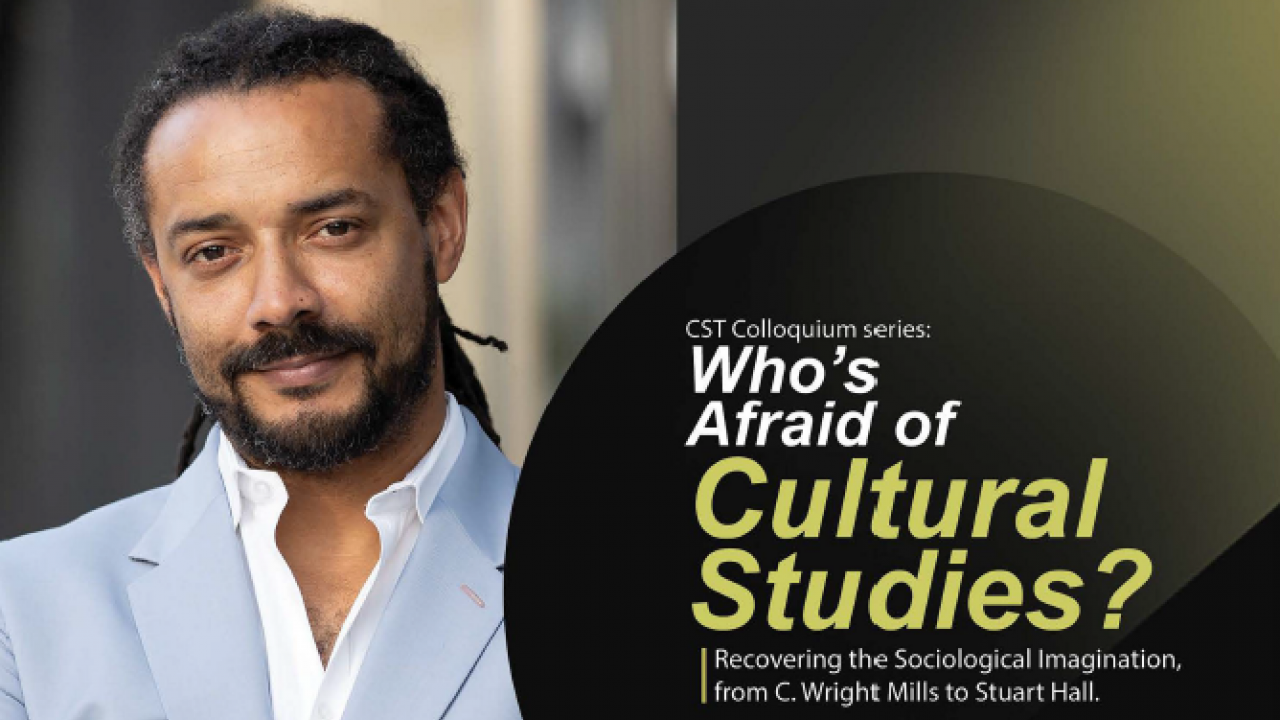 Cultural Studies Colloquium presents, Who's Afraid of Cultural Studies? Recovering the Sociological Imagination, from C. Wright Mills to Stuart Hall. A talk by Ben Carrington, Associate Professor of Sociology and Journalism, University of Southern California.
"In this talk I map the early formation of British Cultural Studies and its engagement with American sociology. American sociology, at least in its orthodox and "professional" iterations, has largely abandoned the critical sociological project famously identified by C. Wright Mills in The Sociological Imagination. Instead, it has become limited by the very forms of mindless empiricism, detached theorizing, and disciplinary gatekeeping that Mills warned against some sixty years ago. Against the deadening hand of Eurocentric sociology, and drawing on the critical sociological project and ideas of Stuart Hall, I argue that we need to return to a more open and "live" form of sociology. This is a call to reinstate the more creative and imaginative practices of our field, to support sensual and open-ended sociological projects, and to embrace and recognize interdisciplinarity as both necessary and indispensable for a socially-relevant sociology. "
Ben Carrington is widely regarded as one the world's leading authorities on the sociology of race, politics and popular culture. Professor Carrington studies a broad range of topics generally concerned with mapping the circulation and reproduction of power within contemporary post/colonial societies. 
Event Category