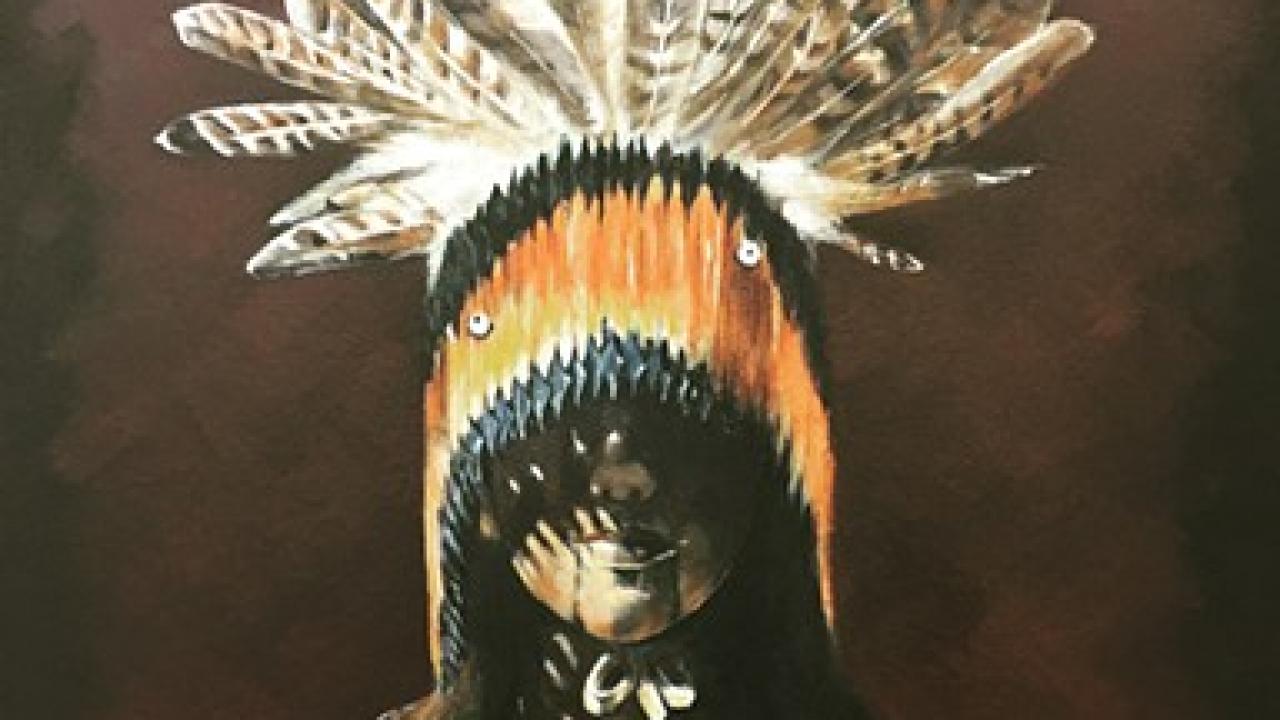 The Gold Rush has often been regarded as the genesis of what writer Tony Platt names the "California Story." This heavily romanticized, nineteenth century narrative features heroic white miners who embody the virtues of the industrious pioneer and who laid the groundwork not only for Sacramento's rise to prominence as the state's capital but also for California's enormous growth and prosperity into the present. But what does this narrative—a version of which is taught in public schools across the state—leave out? Whose voices and histories are obscured, and whose does it privilege?
Activists have long challenged the California Story. Recently, many have pushed to remove statues and monuments that glorify the white settler heroes featured prominently in the state's founding myths, including a statue of John Sutter, a settler famously credited for starting the Gold Rush but who in reality enslaved and inaugurated the genocide of California Indian peoples. The Sutter statue, which stood outside the Sutter Medical Center in midtown Sacramento, was removed in June of last year.
Following these activist efforts to change the narrative, the UC Davis Humanities Institute hosted "Reimaging Stories from the Gold Rush," the first of 3 events in "Reframing Sacramento," a series funded by a grant from California Humanities. The event asked how we can reimagine stories of California's founding myths, such as the Gold Rush, and how diversifying stories from the past can shape a more equitable and just future. Panelists included Veronica Kandl, Curator at the Center for Sacramento History; Lorena Marquez, Assistant Professor of Chicana/Chicano Studies at UC Davis; Brittani Orona (Hoopa Valley Tribe), doctoral candidate in Native American Studies at UC Davis and Tribal Affairs Program Manager for California State Parks; artist, activist, and educator Xico González; and Cecilia Tsu, Associate Professor in the Department of History at UC Davis.
The panelists were asked to share how their work engages with the past and present of Sacramento's many different communities and to discuss possibilities for redressing the harms that the historical erasure of certain voices have caused. Veronica Kandl emphasized the importance of maintaining a robust public archive that documents the struggles of communities often left out of Sacramento's history, including material related to the Black Panthers, the farm labor activism of César Chávez, and Martin Luther King Jr. 
Kandl said that collaborating with local grassroots and activist organizations, like Sol Collective, can create programming and public exhibits that better align with community needs and amplify voices that have been traditionally excluded. "We also need to start talking about things like some of the historical laws," Kandl added, "such as the Chinese Exclusion Act, laws that said African Americans and Native Americans couldn't testify against whites."
Brittani Orona explained that in many public spaces settler colonial narratives, like those celebrating John Sutter, have been uplifted at the expense of California Indian histories in the Sacramento area. As a result, many California Indian histories have been invisibilized. She said that tribes and tribal governments deserve most of the credit for the recent push to change the narratives told in these public spaces, including at California State Parks like Marshall Gold Discovery State Historic Park. "It's really really important to give the tribes and tribal governments in this area the credit they deserve for doing that, and they've been doing that for many many years," she said. 
Moreover, Orona emphasized, public institutions like the park system need to collaborate with the communities that are impacted by these harmful narratives. "We know our histories, and it's been a long time coming that our voices are at the forefront of telling true history that is not always comfortable for people to hear, but it's really essential to understand, and to understand into the present because the past informs our present," she concluded.
Cecilia Tsu pointed out that the Gold Rush marked the first major wave of Asian immigration to the United States. Tsu explained that many different migrant groups from Asia and Latin America, in addition to Indigenous groups from other parts of the United States, participated in the Gold Rush—not just white settlers—and that it was important to teach this diverse and multiethnic history of the Gold Rush in public schools. "But it's not how millions of children across the state are learning it," she said. Classroom learning materials, Tsu continued, do not mention many non-white people and almost exclusively center John Sutter and white men. 
Tsu's work focuses on the hidden histories of Asian immigrants in California agriculture, including Chinese, Japanese, Filipino, and Hmong communities. She says that these histories have been excluded despite how fundamental these communities were to the areas they live.   She suggested that it's important to continue the work of recovering specifically local and hidden histories that challenge dominant narratives around the Gold Rush Era.
Xico González shared examples of his activist art, including silk screened protest posters, that draws inspiration from the Chicano art movement. González sees his art as an expression of solidarity and empowerment in his community. His posters, which he disseminates to protesters, have been used in Black Lives Matter, immigration, and Indigenous rights actions, among others. A high school teacher and active board member of the Sol Collective, González actively incorporates his grassroots art activism into his teaching. González's activist art demonstrates the place that people-powered visuals can have in ongoing movements against settler colonialism and white supremacy.
The final panelist, Lorena Marquez, pointed out that the romanticization of Gold Rush era myths obscure the violence of the Gold Rush. Gold Rush scholars have worked to dispel these false romantic myths by emphasizing the multiracial and multilingual histories of the period. Marquez highlighted the presence of Mexican and other Latin American communities in the Sacramento area and explained the legal forms of discrimination they faced, including a foreign miners tax. "This is the beginning of racialized propositions that target communities of color very effectively," she argued. Laws like this tax became the foundation for California as a racialized state.
The event concluded with a roundtable discussion among the panelists and a Q&A that strategized across the different activist contexts in which each of the panelists work. The discussion centered on not only reinterpreting the narratives around California's historic sites but also expanding which sites count as historic. It also called for including more community voices in spaces that are working to reframe stories about the Gold Rush era. "An invitation is all we need sometimes to get a seat at the table," González said.
A recording of the event can be found on the DHI's YouTube channel.