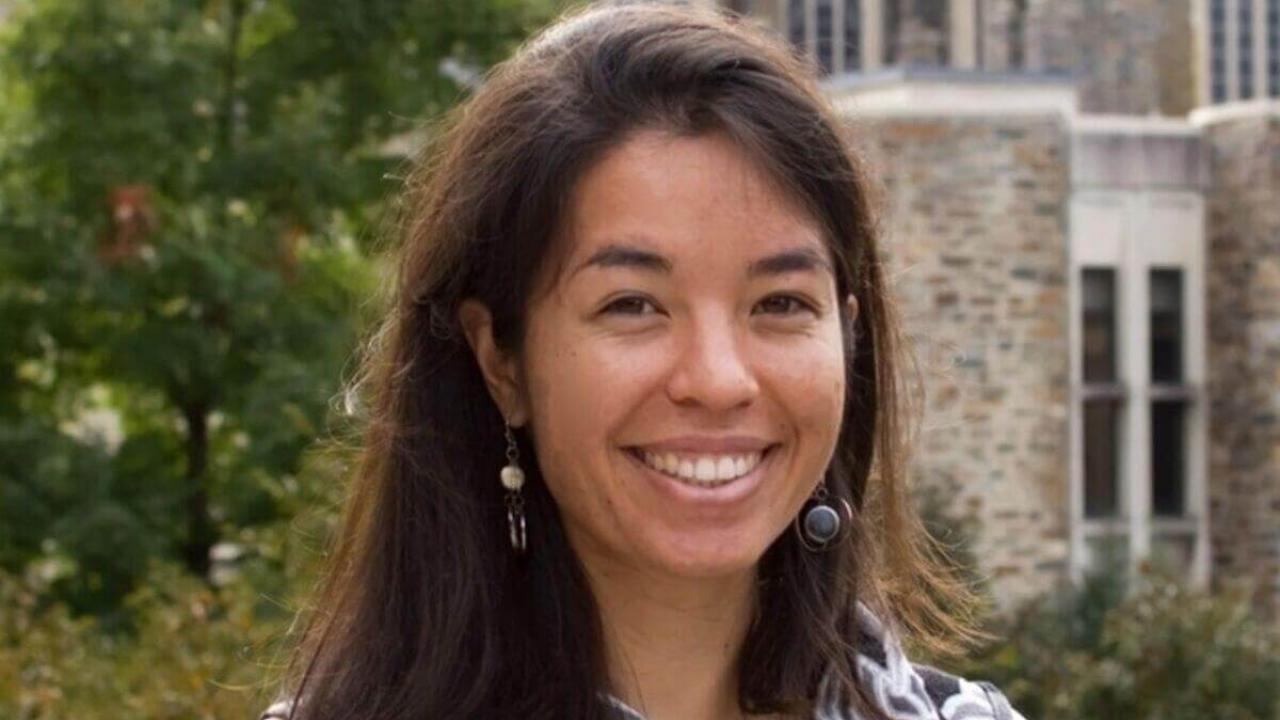 On April 20, 2020, Melody Jue will speak about her book, Wild Blue Media: Thinking Through Seawater (Duke University Press 2020) in the English Department Speaker Series. The series, Associate Professor of English Tobias Menely explains, "brings two speakers to campus each year who are doing innovative work in literary studies that will appeal broadly to English faculty, graduate students, and undergraduates." Jue's work brings ocean humanities and media studies to UC Davis through correlations between the marine and science fiction. Oceanic lenses are still underrepresented in the humanities, and correlating them to media studies is even more innovative. 
Jue is a UC Davis alum, and currently Assistant Professor English at UC Santa Barbara. Her interest in media scholarship originated in the UCD Department of English where she earned her B.A. Jue studied with Prof. Colin Milburn, who supervised her senior thesis that addressed "metaphors of cognition." Jue's current research interests include "oceans & the environmental humanities, American literature, digital media & media theory, science fiction, science & technology studies, and the relation between theory and practice," as noted in her biography on the UCSB English Department website. She teaches courses on Feminist/Queer Science Studies, Ocean Media, Science Fiction, and STS Perspectives on Ecology.
Jue's earlier publications develop the threads of cognition and media studies that originated in her undergraduate work and adds the oceanic—a framework she developed even further in Wild Blue Media. In her preface to the book, Jue writes, "This book shows that what we thought were the limits of media—computers, telephones, satellites, cables, movies, newspapers, radios—shift when we venture into the ocean. Further, Wild Blue Media explores how oceanic environments challenge some of the most ingrained and sedimented concepts in media theory: interface, inscription, and database storage. More than an account of media objects or even media processes, Wild Blue Media is about thinking through the ocean as an environment for thought, and accounting for the positionality of the critic along the way" (Jue 2020, xi). 
Wild Blue Media argues that the terrestrial is not the be-all, end-all for feminist science and technology studies of environmental humanities. Through a practice of scuba diving that she learned for her research, Jue destabilizes dry land as the epicenter of these modes of thought. In the book's preface, she explains that the color blue—which the ocean is so commonly described as—is not a fixed concept. Rather, it is a cultural one, with different definitions in different contexts. Jue occupies this far-from-fixed position in her book studying science fiction, media studies, and exploratory feminist thought. Cognitive estrangement, one of the main concepts she works with, enables readers to perceive what they already know with the detachment of distance. It is this distance that Jue captures through her diving-based scholarship. This distance has leached into Jue's upcoming work, as well, tracing, for instance, what she calls a media ecology of kelp. The ocean is but one of many places to begin with this work. 
We look forward to welcoming Jue back to campus in April!
Category