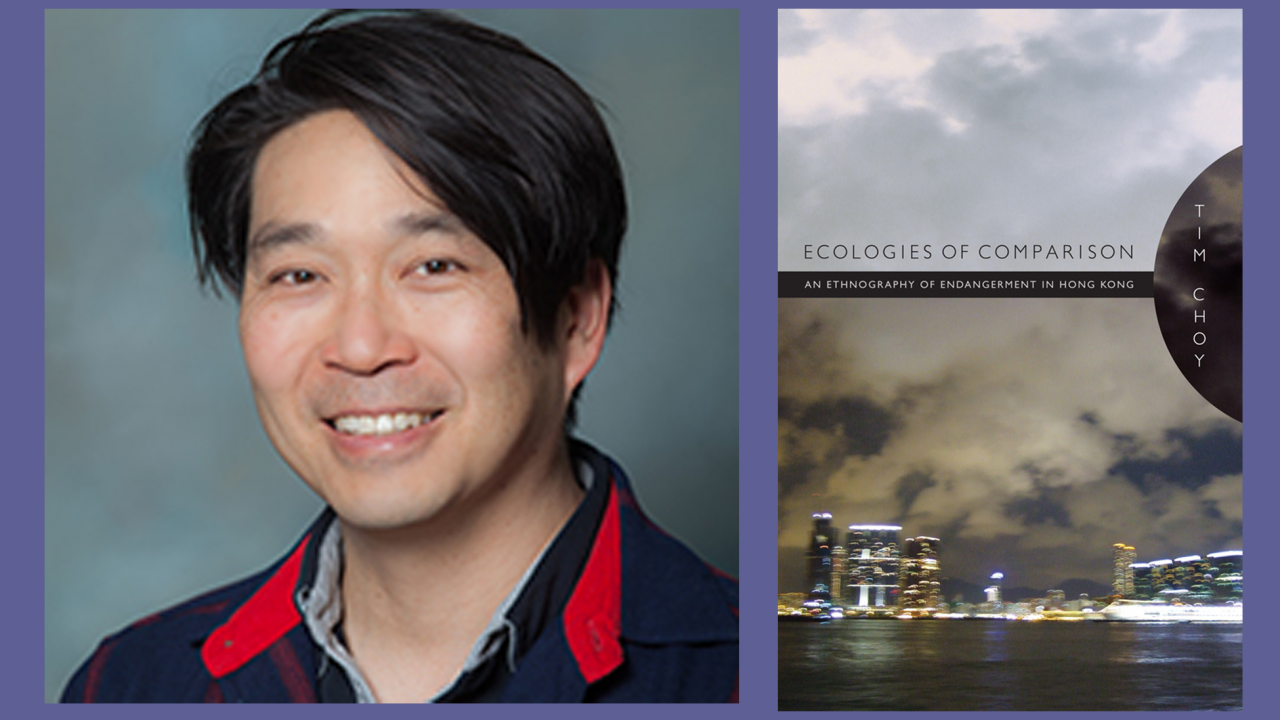 Collaborations and experimental pedagogies are two potential outcomes of an exciting multi-campus graduate seminar happening this quarter, titled Engineered Worlds: Terraformations. The collaboration between Timothy K. Choy, Associate Professor of Anthropology and Science and Technology Studies at UC Davis, Jake Kosek at UC Berkeley, Joseph P. Masco at the University of Chicago, and Michelle Murphy at the University of Toronto grew out of a conference focused on "the co-production of society and nature today." The course follows the conference's line of inquiry, asking, as Professor Choy put it, "What are the processes that produce conditions for well and unwell being? What are the patterned unequal distributions of that?" 
The seminar investigating geoengineering, environments, and work toward more just worlds has both in-person and digital components. The entire seminar meets via Zoom for one hour, followed by two hours of local, offline discussion involving close reading, writing meditations, discussion of student projects, and verbal theorizing. This facilitates shared conversations among all group members as well as exploration of local, specific interests. Interests in the room are broad and multifaceted and include performance studies, ecovillages, militarization, trauma in literature, climate justice, water policy, critical Indigenous studies, Black feminist geographies, decolonial approaches to waste, and many more. These lines of inquiry complement the interdisciplinary themes and topics of the course: land as property, formations, climate and surround, terraforming, worlds, Earth systems, and empire's tracks, to name just a few. 
Through bringing together these conversations, Engineered Worlds: Terraformations aims to expand contemporary social science theory to account for disproportionate violences and envision alternatives to these modes of operation. In this setting, students and professors "build an intellectual community where there [can] be, if not exactly shared questions, at least a shared sensibility, a shared mode of inquiry," according to Choy.
Considering various storytelling genres and practices as they are applied in social science theories enables students to present their scholarship in modes tailored to the scholarship's goals. For instance, when the course read The Black Shoals by Tiffany Lethabo King, students were encouraged to parse not only the book's argument for coalitions between Black and Native freedom movements but also how the book performs, rather than explicates, its argument. Imagining alternative futures through concepts such as Professor Murphy's "alterlife" asks students to consider entanglements among humans and nonhumans, which worlds are acknowledged to matter, and how people can create lived conditions that both acknowledge, in this North American context, violent legacies of colonialism and refusals of the logics that created those violences. 
This seminar is consistent with the UC Davis Humanities Institute's commitment to both the digital humanities and using contemporary technologies to facilitate crucial contemporary humanities scholarship. The DHI supports the Mellon Research Initiative HATCH Feminist Arts and Science Shop; the HumArts clusters Technocultural Futures and Networking Sustainable Futurities: Perspectives from the North Pacific; and the Transcollege research clusters Democracy and Information and Digital Ethics that all engage technologies and interrogations of technologies. This seminar presents, as Choy put it, "a way for us to keep studying together and reading together" in the way that one might do in a research cluster context through a classroom setting. 
Choy's work makes its stakes clear, and this approach carries over to his teaching. In his book, Ecologies of Comparison: An Ethnography of Endangerment in Hong Kong, Choy uses considerations of specificities to examine possibilities and meanings of ecopolitics in Hong Kong in the late 1990s. His work attends particularly through air and circulations therein, addressing the conditions that what he terms "breathers" face and these conditions' structural origins. The inclusive, experience-oriented pedagogy and responsibility-focused material of the seminar can hopefully set an example for future courses at and beyond UC Davis. What else might come out of this and related courses? As Professor Masco articulated on the first day of the course, "If you're dealing with a problem the size of the whole world, you need company." 
Category