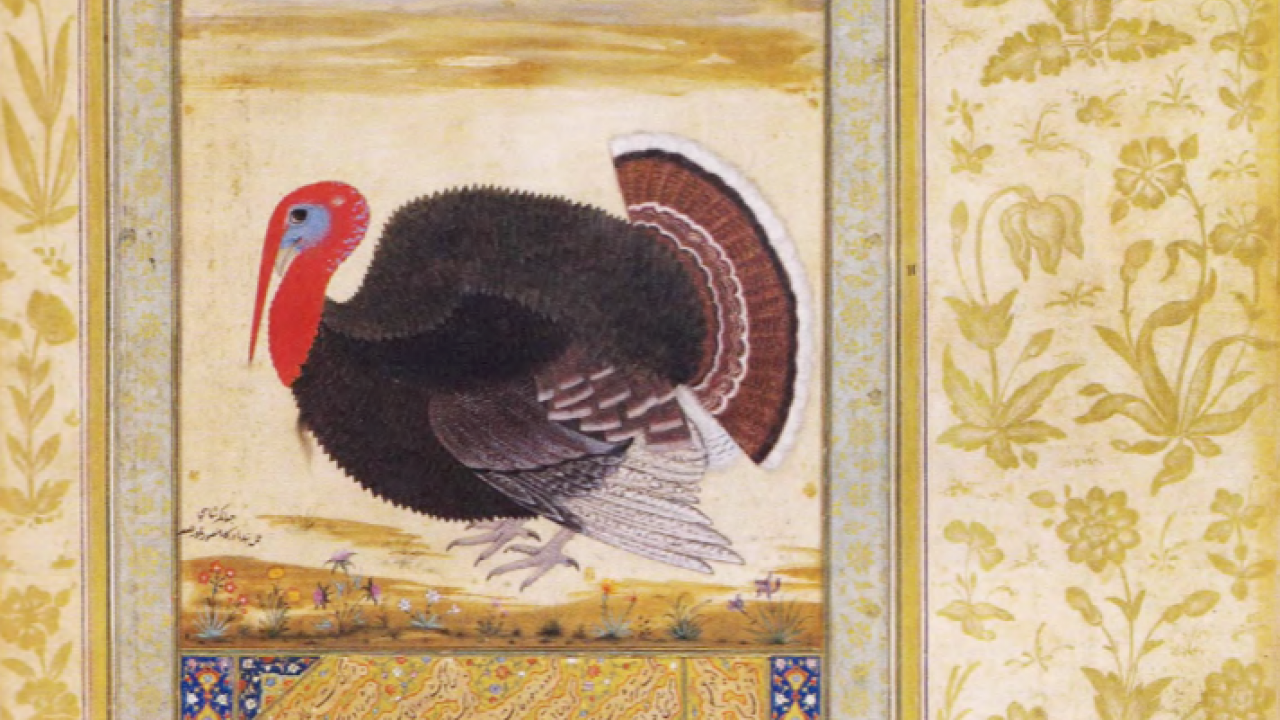 The Research Initiative in Environments and Societies (E&S) announces our return and our first event of the winter 2020 quarter: Thursday, February 13, from 4-6pm in Voorhies Hall 126. **Note the return to VH 126 for E&S events. 
Presenter:
Prof. Sugata Ray
, South and Southeast Asian Art, History of Art Department, UC Berkeley
Paper: From New Spain to Mughal India: Rethinking Early Modern Animal Studies with a Turkey, ca. 1612
The E&S Colloquium provides an unparalleled opportunity for intensive workshopping of works-in-progress on critical environmental topics. By participating in the colloquium series, you engage with a diverse group of scholars in the environmental humanities and humanistic social sciences, building an ongoing discussion of some of the most pressing environmental questions and challenges of our time.
Please see below for files of Prof. Sugata Ray's chapter and accompanying images to read in advance.
Event Category