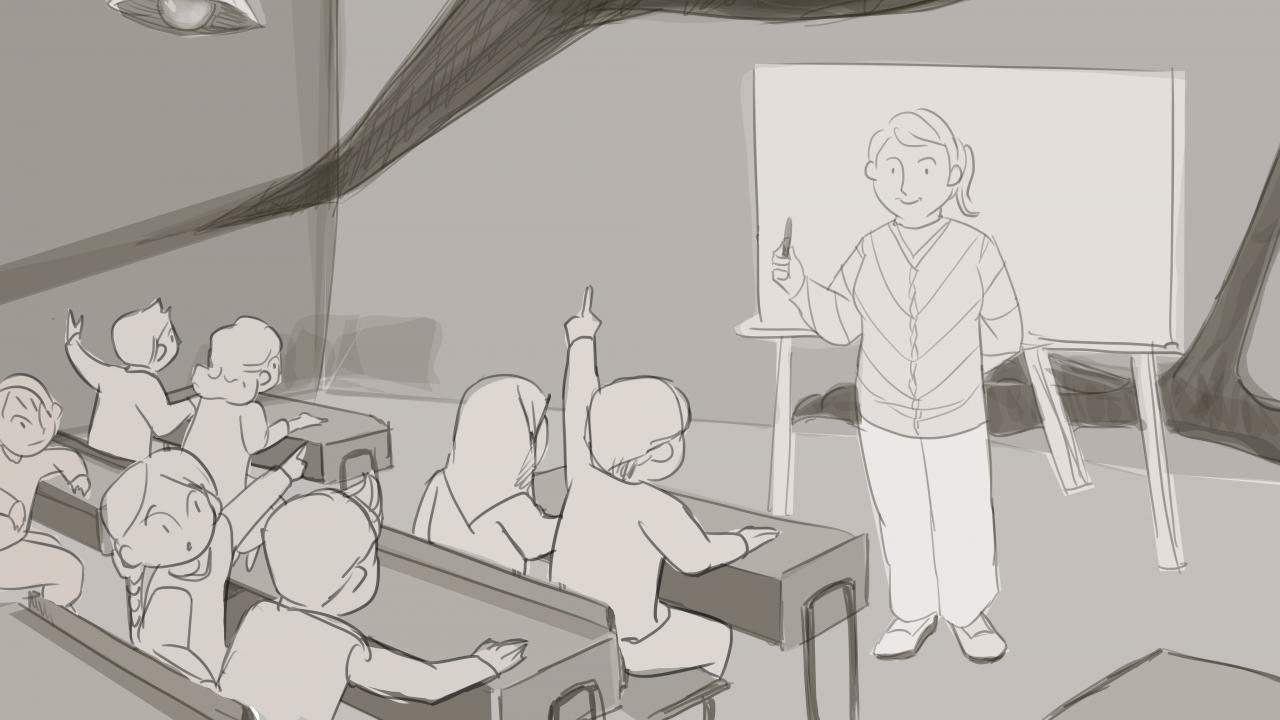 Tory Brykalski is a PhD candidate in Cultural Anthropology studying movement, exile, and cultivation in Lebanon's Bekaa Valley. Her research on identity politics, revolution, and futures comes out of ethnographic fieldwork on refugee life and labor. As a Mellon Public Scholar in 2019, Tory  undertook research and organizing with long term collaborators from Syria, one of the results of which was the children's book ع is for Nest (N is for Nest).  
Tory was born on occupied land and came of age quickly realizing that her government was at war. "It didn't really make sense," she thought, "and I've spent the better part of my life trying to make sense of it." After college, Tory taught in Lebanon; when the revolution in Syria started, she was there. Deciding that she wanted to gain helpful skills for the revolution through a policy degree, she enrolled at Columbia. 
What has since become her dissertation research began at the scale of government policy in international justice courts in the Hague. Her research asks what counts as life and death, and what counts as borders. The "Lebanese state," Tory explained, discusses pollution in rivers in terms of contamination and "likes to say it is informal Syrian settlements and their unmanaged waste treatment" that pollute the river. Tory's dissertation fieldwork took her to one such river. Her fieldwork showed that, infrastructurally, it was not likely to be the case that informal Syrian settlements were the sources of its pollution.  
To investigate, she got involved with the refugee school Gharsah, which was planted at the bank on the river. There she met Mohamad Al Jounde, who had founded the school as a youth refugee from Syria, became a teacher, and started orchestrating teacher trainings. Gharsah is "about being in the world together," Tory explained, and runs on that principle. She added that  Mohamad, who won the International Children's Peace Prize for this work, would articulate it as, "If I can see that another person loves something, and if I can love that same thing, why not?" Attending to that kind of love and duplicating it by putting it into action in the body is a key principle of Gharsah — and of the work that Tory did with Mohamad. 
It is this action of spreading love that Tory, Mohammed, and the illustrator Karim Qabrawi made the subject of their children's book ع is for Nest (N is for Nest). As a refugee, all that's possible is to "sing," by which she means, sitting around fires, singing, eating good food, and being together. ع is for Nest emerged from this being-present kind of love. During Tory's fieldwork, there had been a flood in Gharsah that had wiped people's tents away. Tory wanted to read books to the students, and there were no books. ع is for Nest was born out of a desire to combat the limits of imagination that lead to war, or what she calls "the deferral of a life." It furthermore asks how to translate intimacy across languages and cultures. Conceptually, certain terms—such as "the intimacy of many selves, and "the revolution"—are not translatable to English. The idea of the book was to allow for a reading of these ideas between languages.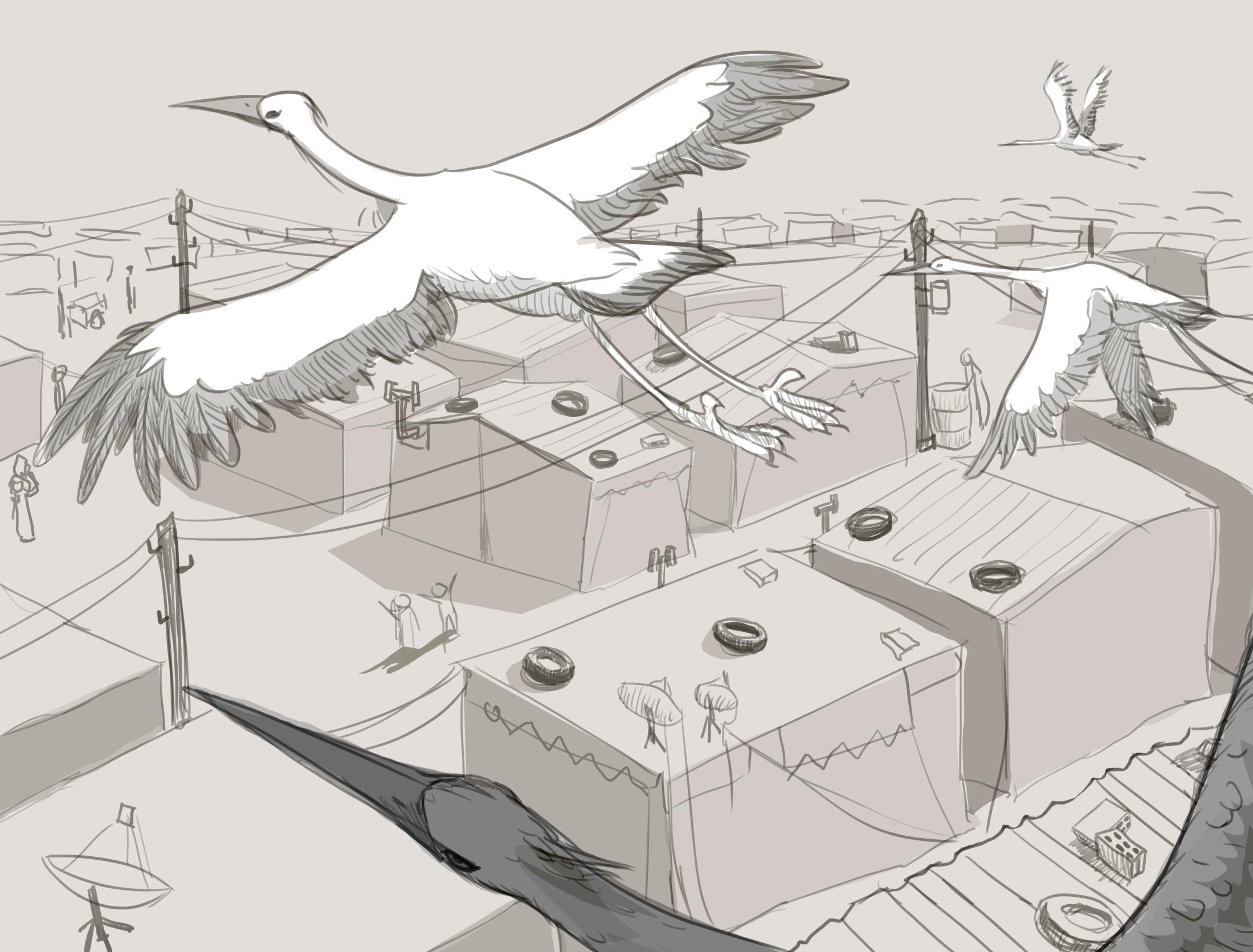 Mohamad, like many of his friends from Lebanon, has now been resettled — in his case, to Sweden. In Sweden, it is much more difficult to access the type of love that takes the form of togetherness that Gharsah so comprehensively embodies. ع is for Nest can be said to encapsulate "the kind of practice that you do when you've lost everything" and teach Swedes to have fun. It could, ideally, make sense of Mohamad and his family's experiences,  along with those of his fellow teachers, to his new neighbors. 
A next step will be to pilot teaching workshops using ع is for Nest in Tunisia as part of fellow Anthropology graduate student Justin Malachowski's art and design practice. Additionally, through the Mellon grant, Tory was able to bring Mohamad to Mexico in summer 2019 for him to see the border wall that fellow Mellon Public Scholar Lizbeth De La Cruz Santana was painting, and to meet other Americans doing refugee and migrant work. By thinking comparatively across these antagonisms and divisions, she suggests, we can learn to become better thinkers.
Category